VW Launches its Own Home Charging Battery Packs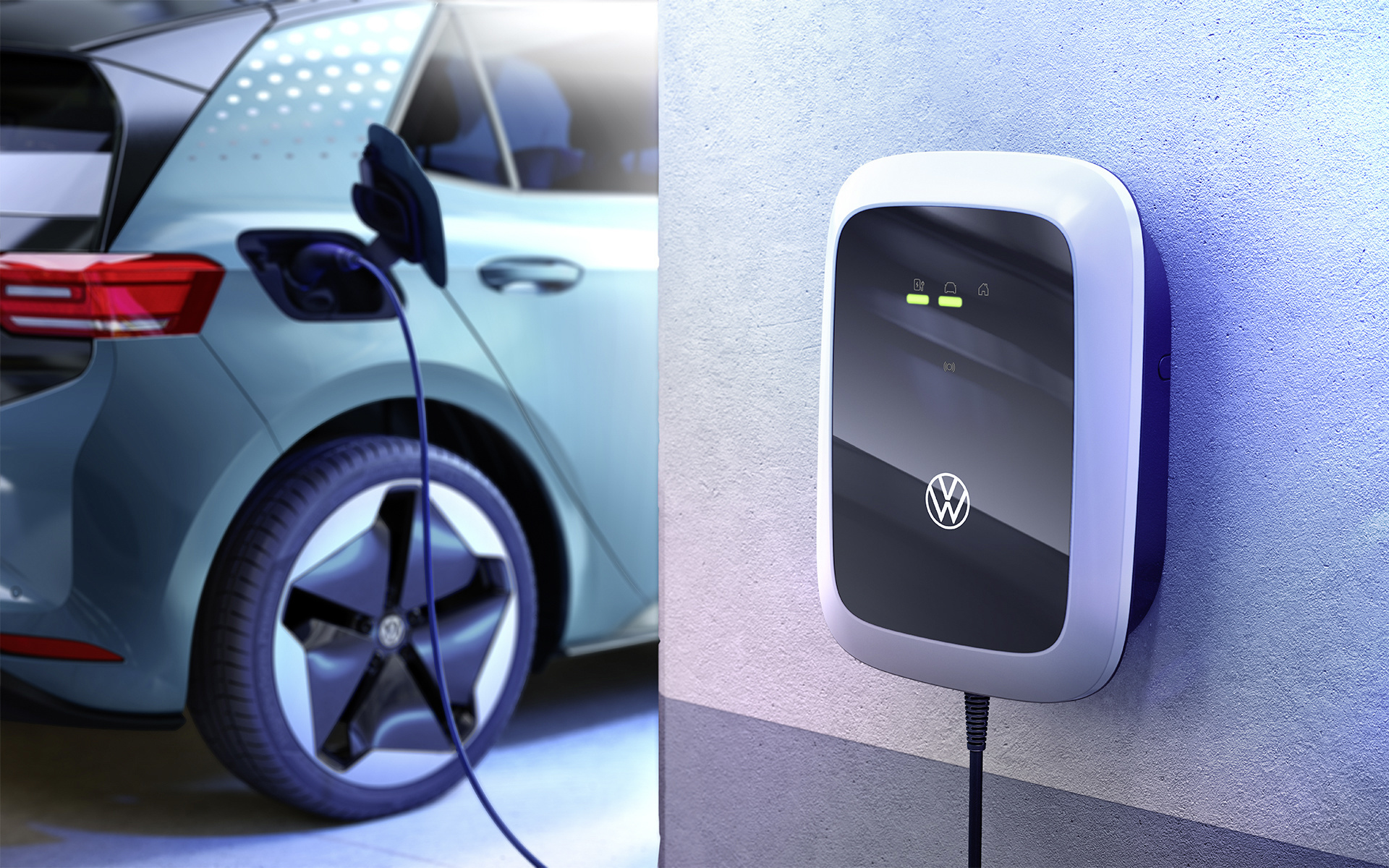 VW is preparing to launch the ID series of electric vehicles, and it has started to actively promote its very own home-charging units. Similar to the Tesla "Powerwall", the VW "Wallbox" comes in three outdoor versions, helping people pick one that matches their specific needs without having to spend more than they need to.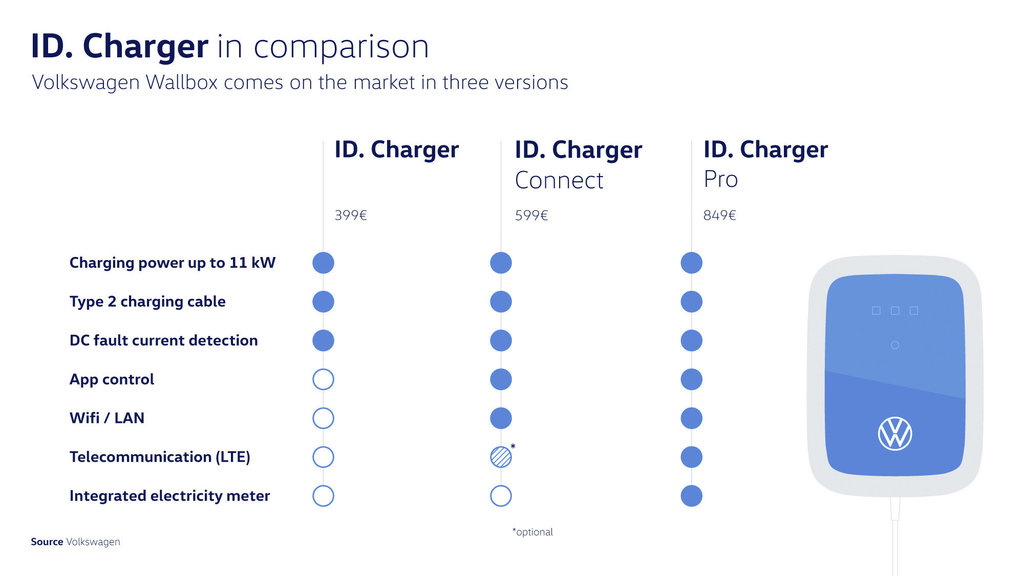 The basic pack, which costs €399, supports charging power up to 11 kWatt and features DC fault current detection and protection. The "Connect" version is the midpoint solution, costing €599, and adding WiFi/LAN connectivity in the box and allowing the user to connect via a smartphone app to check the status of the vehicle charge. Finally, there's the €849 Pro package that brings additional support for LTE telecommunication and an integrated electricity meter. This means that the user could connect with the charger remotely no matter where they are. All three versions support parallel operation and connection with a photovoltaic system, if present.
VW aims at consumers who are interested in jumping onto the EV bandwagon with the upcoming "ID.3" model. This is going to be a C-segment electric car based on the versatile MEB platform that is going to host more EV models after the ID.3. This first model will feature over-the-air software and firmware updates, capacities ranging from 45 to 77 kWh, and a nominal real-world range between 230 and 550 kilometers. Consumers will be able to order the ID.3 starting from June 17, 2020, while the first deliveries will begin in September 2020.

Volkswagen hopes to enter this new era with strong initial sales, and the installations of the ID Charger will be an indicator of this. Their selling goals are set at 1 million electric vehicles (and chargers) by 2025, which is pretty ambitious. For now, only Europe-based customers will be supported, while North Americans will have to wait for the next models before anything becomes available in their market.