Home > Metal Weight Calculator
Home
> Metal Weight Calculator
Welcome to the Tech Steel & Materials online metal weight calculator.
To get started, simply choose an alloy type, grade, and your required shape/form from the drop-down list below and type in your dimension requirements. Then click the calculate button for an estimate of the weight you're looking for.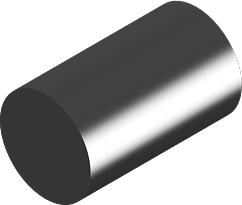 Additional information can be added after clicking "Request A Quote"
Our metal weight calculator is designed to help you quickly calculate the weight for materials including: aluminum, steel, stainless steel, nickel, and more. We've also included a section for you to customize it by the shape, size, and quantity you need.
No Minimum footage is required to place an order and we ship from 3 locations spread out through the country – NY, Georgia, and CA.
If you'd like to see a shape or alloy that's not listed above, please let us know, contact our friendly sales staff through the quotation form or give us a call at 877-412-3651 (Toll-Free)
DISCLAIMER: The weights shown using this metal weight calculator should be used for estimation purposes only. They are calculated using nominal dimensions and scientifically recognised densities. Please note that in practice, the actual metal weight can vary due to variations in manufacturing tolerances and compositions. Tech Steel & Materials makes no warranty based on the results from this metal calculator, and we will not be responsible or liable for any errors and damages that may arise based on the calculated results.
Request a Quote
For more information, call: 877-412-3651