US To Deliver Armored Vehicle Launched Bridges To Ukraine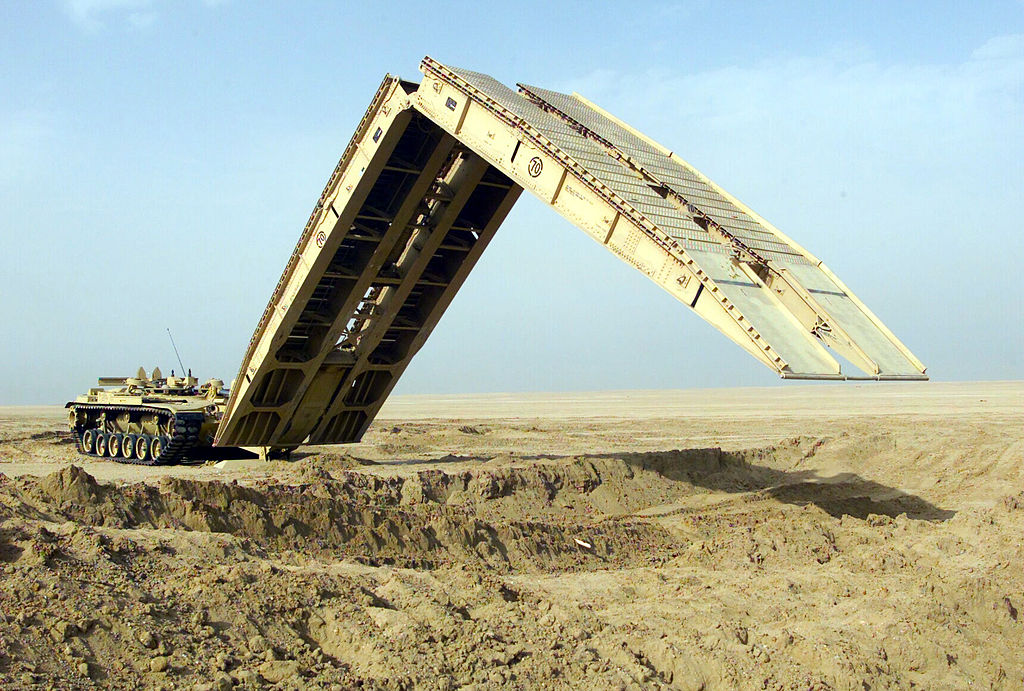 The United States has demonstrated its commitment to global partnerships with a new plan announcement to deliver mobile bridges to Ukraine. This development marks the first time the US provided support gear to assist tanks and other armored vehicles in crossing gap-type obstacles.
On March 3, the United States army announced a support package worth over $400 trillion. Since August 2021, President Biden has exercised the drawdown authority 33 times to provide Ukraine with weapons, equipment, and support packages. The latest military aid package includes additional shells for the highly mobile HIMARS rocket system, artillery shells, mobile river, trench crossing systems, and more.
The US has entirely supported Ukraine through each stage of military campaigns. In the first stage, Ukraine received Javelins anti-tank missiles and Stinger man-portable air defense missiles. Artillery plays a prominent role in the Ukraine-Russia conflict, notably after Ukraine successfully repealed a Russian attack at Kyiv. Ukraine has received artillery shells and highly mobile rocket artillery systems like High Mobility Artillery Rocket Systems.
In addition to National Advanced Surface-to-Air Missile Systems, the US plans to send Patriot air defenses to Ukraine. The system is one of the most advanced US air defense systems.
However, Western support has been noticed by the Kremlin government. Russia has warned that the continued support will only prolong the conflict without changing the outcome. Russian Deputy Minister of Foreign Affairs Sergei Ryabkov previously warned that deep involvement of Western forces likely increased the possibility of a nuclear conflict between Russia and the US.
As the conflict escalates, the US instructs the Ukrainian military to conserve ammunition while searching for foreign reserves to meet its needs. According to multiple media reports, military inventories in the US and Europe are almost depleted due to the effort to arm Ukraine.
President Biden has pledged to continue to provide supplying arms to Ukraine "as long as it takes." This development is set to enhance Ukraine's ability to respond to crises, further solidifying the strong alliance between the two nations.