United Airlines' Is Planning to Order 15 Supersonic Planes from 'Boom'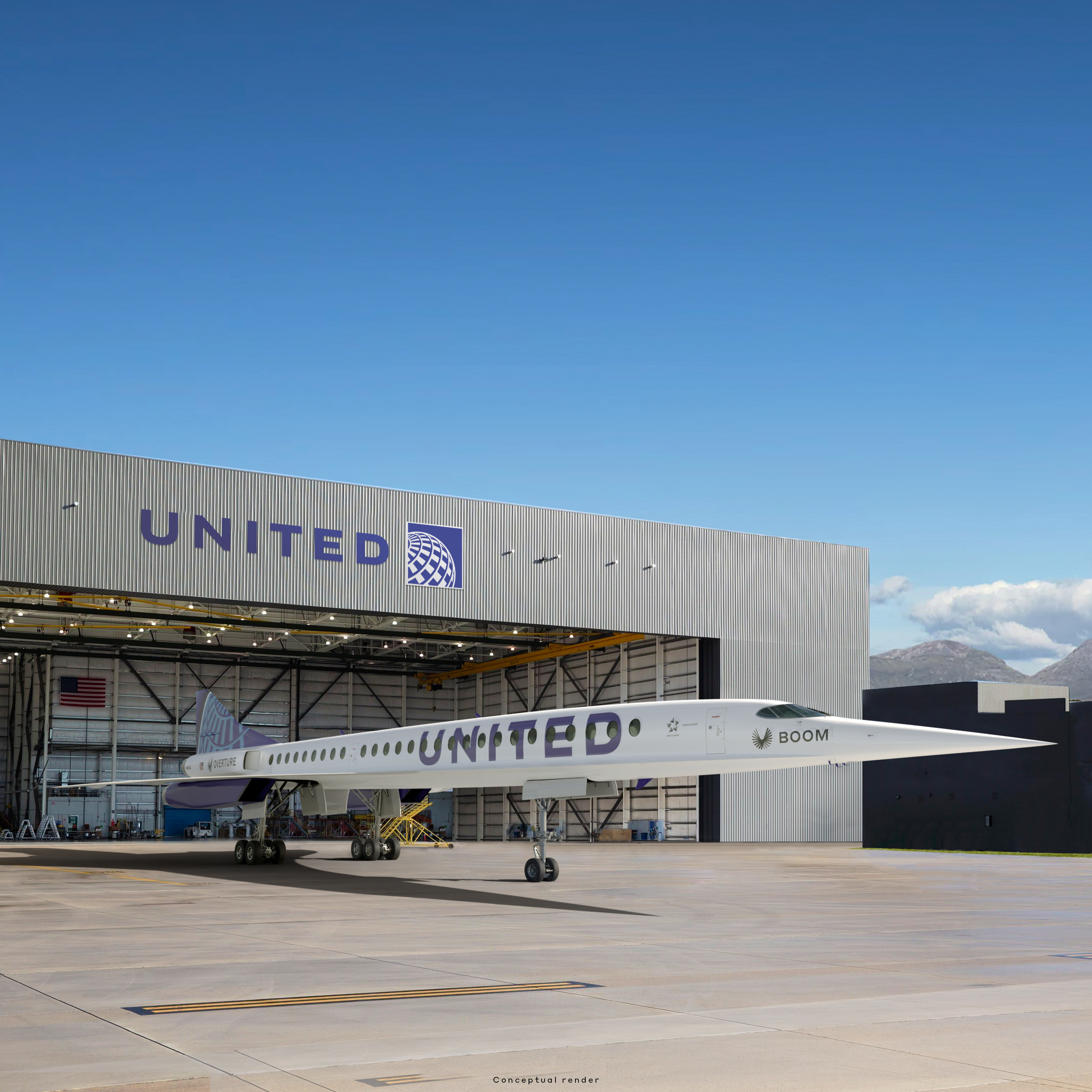 The next airline to have expressed interest in buying Boom's state-of-the-art supersonic airliner, the Overture, is United Airlines, which is preparing to place an order for 15 of them. The agreement also includes an option to buy another 35 Overture crafts, but it will all move forward only after Boom proves that their innovative airplane can meet all safety and operating requirements.
The Overture is going to be able to carry up to 88 passengers at speeds that reach up to Mach 1.7 (1,000 kn/1,800 km/h) and is going to have a maximum range of 4,250 nmi (7,870 km). This makes up for 500 viable routes, and the company is giving the following examples of what that means in practice in terms of times.
Tokyo to Seattle in 4:30 hours instead of 8:30 hours
Paris to Montreal in 3:45 hours instead of 7:15 hours
Los Angeles to Sydney in 8:30 hours instead of 14:30 hours
Singapore to Dubai in 4 hours instead of 7 hours
New York to London in 3:30 hours instead of 6:30 hours
These numbers certainly look impressive, and the airlines would have no trouble selling costly tickets to passengers willing to take advantage of the massive flight time cuts. However, Boom's task to get Overture out in the market isn't free of complications.

The Federal Aviation Administration has banned all civilian aircraft from flying over Mach 1.0, so Boom will have a lot of negotiation and convincing to do. Also, fuel consumption considerations remain an unsolved problem, even if Boom is promising some ground-breaking stuff on that part.
All that said, the return of the supersonic flight may be severely limited, even if it happens. After all, the Concorde wasn't abandoned because its technical excellence was superseded by newer and better implementations, but because it didn't make any sense in the business of commercial aviation. The same obstacles are still there, so we'll have to wait and see if Boom can break through them or not.