Ultra-Light Liquid Hydrogen Tanks to Extend Flight Range and Make Jet Fuel Obsolete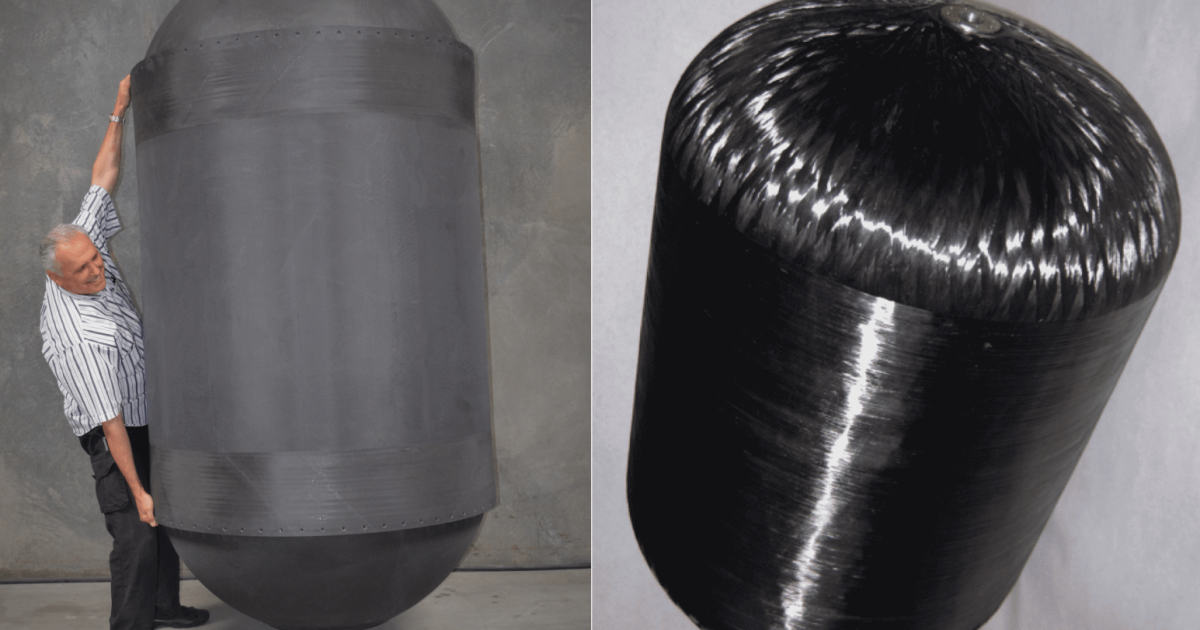 After aerodynamics and engine performance, weight is the most important factor that affects the efficiency of an aircraft. Less weight means less fuel used, which can add up to millions in savings.

Now, a futuristic cryogenic tank design promises to radically boost the range of hydrogen-powered aircraft

The extremely lightweight tank could help clean fuel-cell airliners fly up to four times farther compared with planes running on dirty jet fuel.
Tennessee-based company Gloyer-Taylor Laboratories (GTL) and California-based HyPoint have announced a partnership to develop these ultra-lightweight cryogenic hydrogen tanks.
GTL has developed the ultra-lightweight cryogenic tank using graphite fiber composites and other materials. GTL claims that their tests have demonstrated an enormous 75% mass reduction as compared with "state-of-the-art aerospace Cryotanks (metal or composite)." As a result, a hydrogen aircraft can store as much as ten times more liquid hydrogen fuel without adding mass. It could also travel longer distances without refueling.
California-based, NASA award-winning hydrogen fuel cell pioneer HyPoint is developing zero carbon-emission turbo air-cooled hydrogen fuel cell technology for aviation and urban air mobility.
The integration of two cutting edge technologies promises to be massively disruptive
Integrating GTL's advanced carbon-composite trademarked BHL Cryotank liquid hydrogen fuel tanks with HyPoint's fuel cell system could massively enhance flight range, cut costs, and eliminate carbon emissions.

Sergei Shubenkov, HyPoint's co-founder and head of R&D claims "With GTL's tank, it could fly for 8.5 hours or a max range of 4,488 kilometers [2,425 nm), indicating that this aircraft could fly three times further with zero emissions by using HyPoint and GTL compared with conventional aviation fuel,"