U.S. Department of Defense to Build Micro 1 MW Nuclear Reactors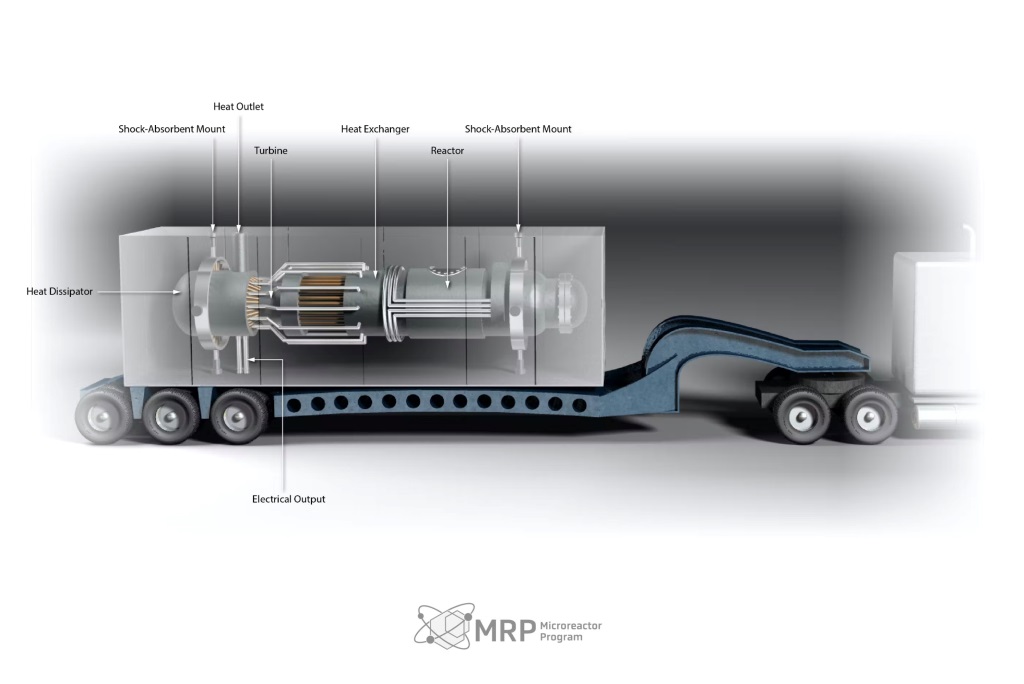 The U.S. Department of Defense, and more specifically, the Strategic Capabilities Office (SCO), has published a press release to inform of the launch of a new program intended to develop a mobile micro-reactor able to deliver 1-5 MW of electrical power for at least three years of continuous operation.

SCO will first develop a prototype for demonstration to prove that it can operate under real work conditions and satisfy the safety requirements defined by NEPA regulations. The office is currently considering the designs of two competing teams, X-energy, and BWXT Advanced Technologies, whose technical proposals theoretically satisfy all requirements.
Those requirements can be summed up in the following:
Core type- high-temperature gas reactor
Fuel type – High Assay Low Enriched Uranium (HALEU) and Tristructural Istostropic (TRISO)
Rapid deployment, set-up, and shut-down
Safety to military logistics and compatible with army operations
Consistent performance with semi-autonomous operation
Able to house all components inside a single standard-sized ISO container
Offer multiple voltage outputs to cover a variety of powering needs
If the prototype is successful, the DoD will green-light the production of enough units to cover its annual powering needs, which are estimated to be roughly 30 TWh. To satisfy that need now, 10 million gallons (37,85 million liters) of fuel per day are consumed. Replacing all that with micro-sized nuclear power reactors would save the country significant financial resources and make emergency deployments a lot more versatile and logistically leaner.
The U.S. launched a similar program back in 1963, but nuclear reactor technology at the time wasn't ready, and fitting everything on a large truck bed didn't make economic sense against diesel generators. The concept was revisited in 2000, when the U.S. needed power for remote bases in Iraq and Afghanistan, but was once again abandoned due to safety concerns in volatile, hostile territories.