U.S. Air Force Looking to Replace Dogs with Robots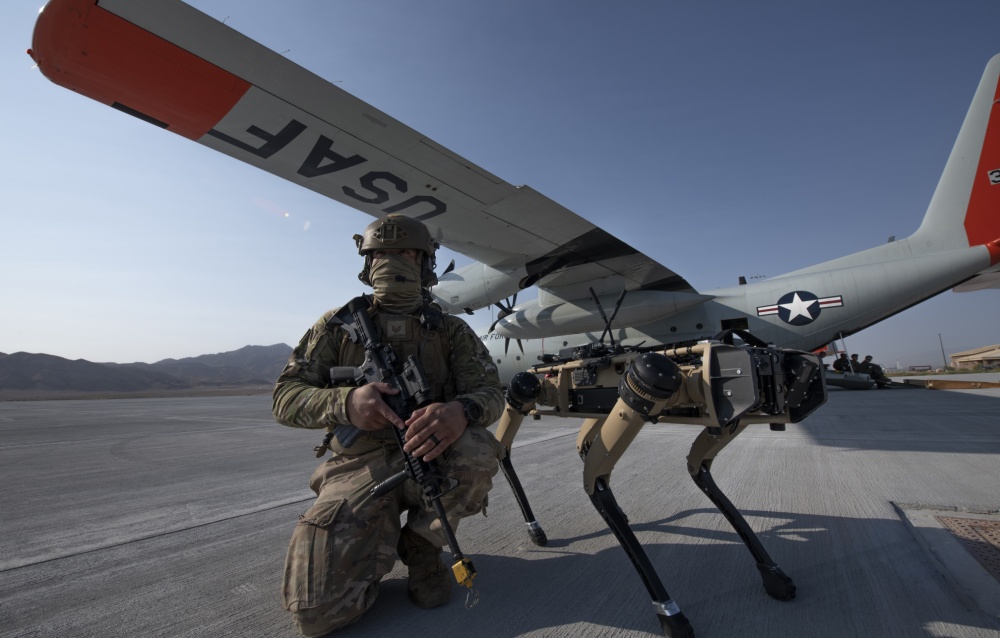 The United States Air Force is piloting the deployment of robo-dogs made by Ghost Robotics. These tin canines are called "Vision 60", and look a lot like the Boston Dynamics' "Spot". The two American companies may have had some exchange of expertise, or this is simply a design convergence induced by the natural technological developments and the forces that push things towards what's technically feasible.
Vision 60 is an all-terrain quadrupedal robot that can roam any environment and move with impressive agility in it. Ghost Robotics says their robots were made to be simple, durable, enduring, and precise. The goal is to make them easy to maintain, as they are meant for military deployment and field operation. This is where modular design comes into play, as all parts can be replaced within two minutes.
Also, there's the option of specific-built robo-dogs carrying different sets of sensors, radios, or even limp sizes. Each team needs a different profile of capabilities from these cyber dogs, and in the case of the Air Force, they have started with something light and quick that patrols the perimeter of their bases, gathers information, and beams it back to the center of operations.
This is exactly what real-life dogs do for the military right now, but the "Vision 60" won't need a trained escort, doesn't need food or water, won't require medical care, won't make as much noise, and won't need to go back to sleep after a few hours of work.
This is only the beginning of a $3.3 billion program by the U.S. Air Force, with the next missions including battlefield monitoring, remote inspections, mission mapping, and targeted surveillance.
Modern warfare has changed on all levels, and live information solutions are now becoming a part of it. Quadrupedal robo-dogs are only a small part of this large new "Advanced Battle Management System" system that is being carefully built by the Air Force.