These Are the Largest Engines in the World by Type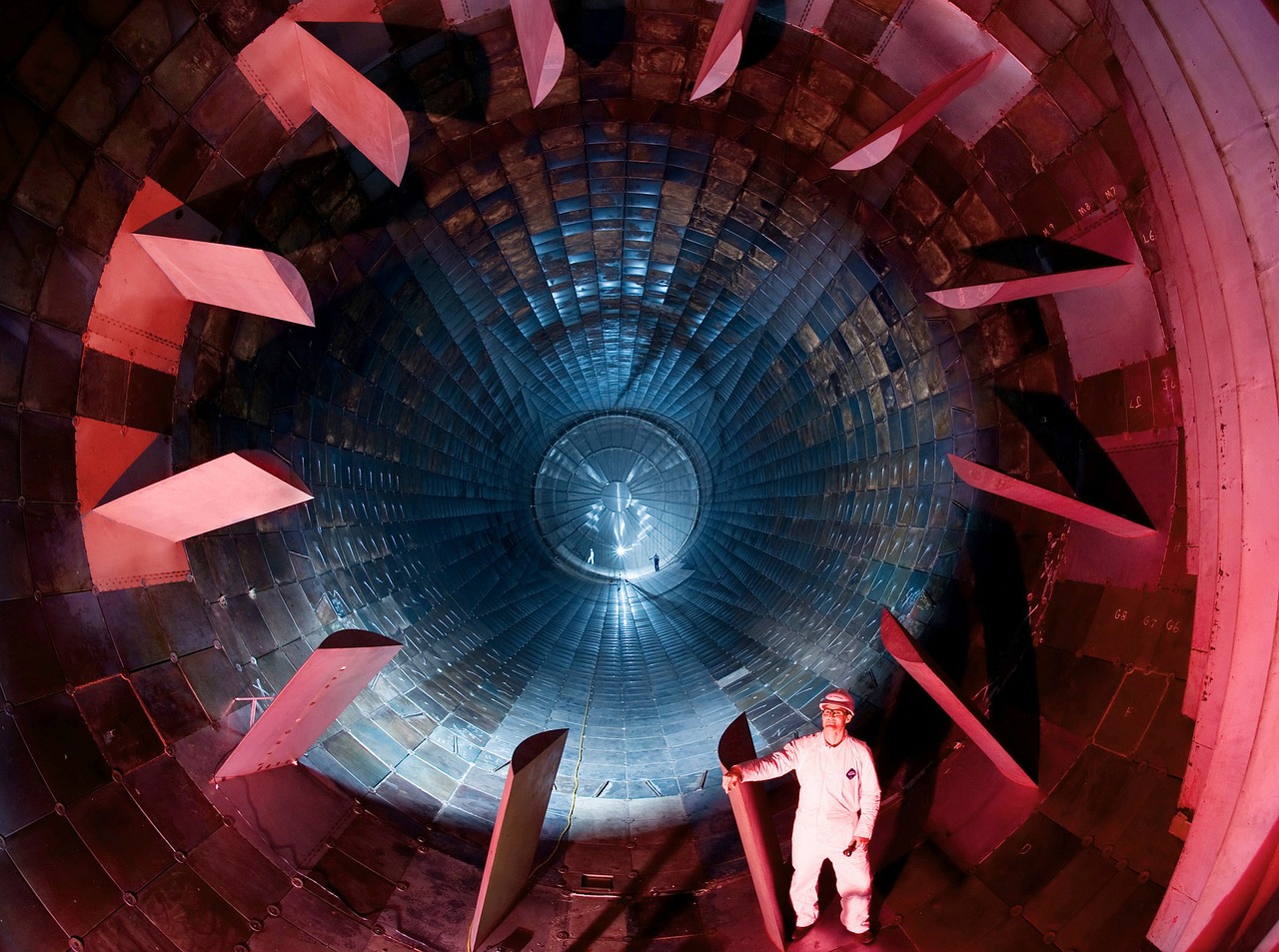 Turbofan Engine – General Electric 90-115B
A 18 feet (5.5 m) long and 11.25 feet (3.4 m) monster weighing 18,300 lbs (8300 kg) and delivering 127,000 pounds (565,000 N) of thrust. It is used in the Boeing 777 aircraft.
Aviation Piston Engine – Pratt & Whitney R-4360 "Wasp Major"
This is a 3,500 BHP beast that was built during the World War II. It has a capacity of 71 liters spanning over a total of 28 cylinders.
Radial Engine – Lycoming XR-7755
127 liters, 36 cylinders, 5,000 BHP, and a mass of 2.7 tons. It was supposed to power the B-36 Corsair, but the bomber eventually used jet engines.
Wind Motor – Siemens SWT-6.0-154
Massive offshore wind turbine with a wing diameter of 154 meters. It can output 6 MW of power.
Steam Locomotive Engine – Union Pacific Railroad's 4000 "Big Boy"
At a length of 82 ft (25 m), these huge engines were buit between 1941 and 1945, and were able to pull with 135,000 pounds (600,500 N) of force. Were replaced by diesels in 1959.
Diesel Engine – B&W CM 884WS-150
Built between 1932 and 1962, this eight-cylinder two-stroke giant weighs 1,400 tonnes and stands at 2 feet (25 m) long and 41 feet (12.5 m) high. It can produce a whopping 22,500 BHP.
Industrial Turbine – General Electric 1750 MWe "Arabelle"
Made to convert steam into electricity, "Arabelle" can output up to 1,900 MW of power. The turbine blades alone weigh 176 pounds (80 kg).
Rocket – Saturn V
The rocket that launched 24 astronauts into space between 1967 and 1973, having no accidents in a total of 13 missions. It remains the tallest (363 ft / 110.6 m) and most powerful (total impulse) of all times.
Car Engine – FIAT S76
Featuring a displacement of 28,35 liters, this four-cylinder beast is definitely one to behold. Having been built in 1911 though, this wasn't a marvel of engineering, so it only produced 290 HP.
Marine Engine – Wärtsilä-Sulzer RTA96-C
This is the machine that powers some of the largest ocean-going container ships out there, and this is not a random incidence. It is capable of producing 108,920 BHP, while it "hums" between 22 and 102 RPM. Every minute of operation costs $34 in fuel.
Diesel Locomotive – Union Pacific GTEL 3 "Big Blow"
At a length of 82 ft (25 m), the "Big Blow" is the largest diesel locomotive engine in history. It can deliver 8,500 BHP of power.
Truck Engine – Caterpillar 797F
The machine that powers Cat's massive and symbolic hauler trucks, this is an 106-liter V20 turbo that can output 4,000 BHP. It needs 178 gallons (675 liters) of oil on each oil change.
Commercial Jet – General Electric GE9X
The largest engine that "consumers" can enjoy right now is the one that powers the Boeing 777X. The G39X is also the Guinness Word Record holder for the highest thrust in this engine class, delivering 134,300 pounds (597,000 N).