The Las Vegas Boring Company Tunnel to be Operational by Q1 2020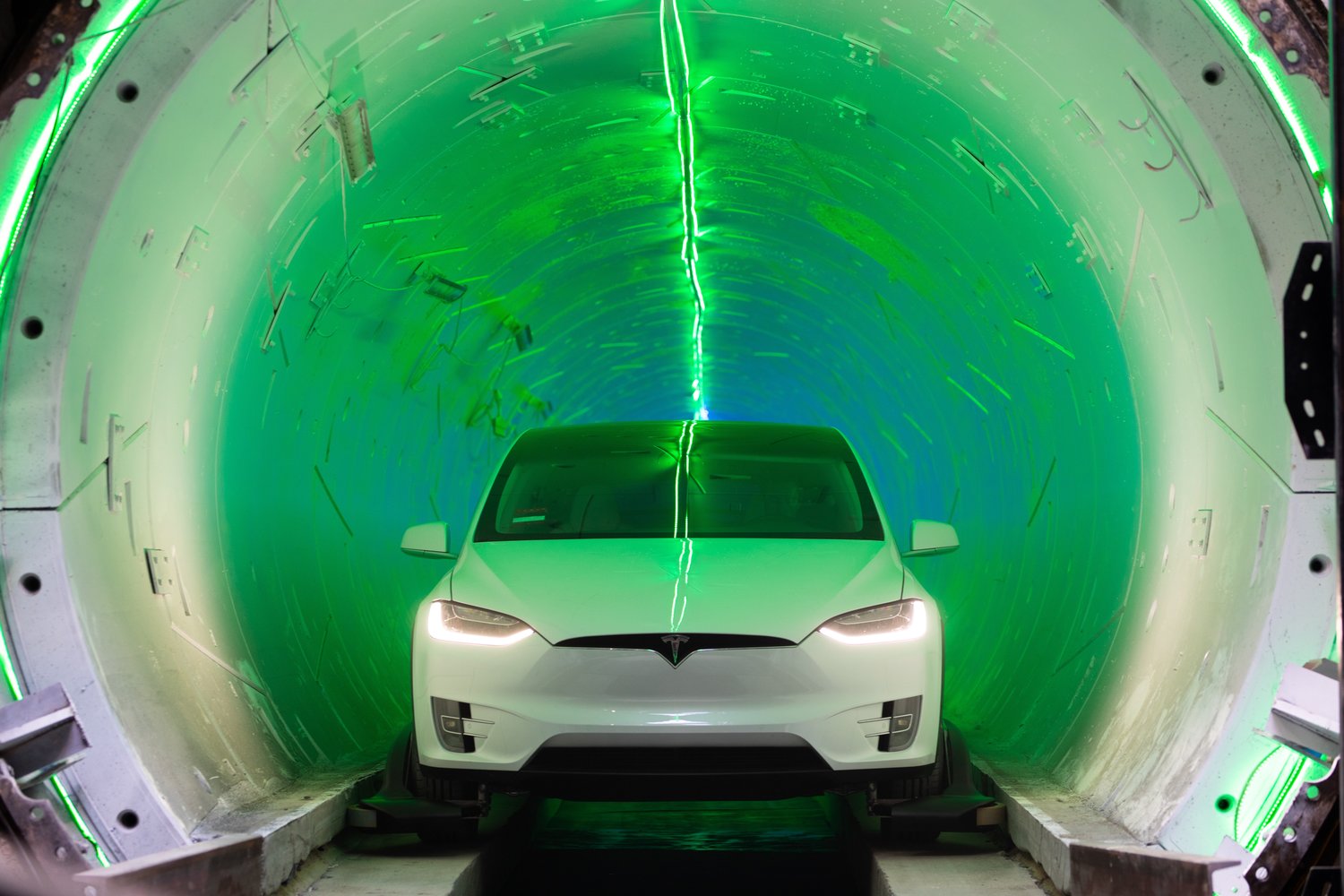 Elon Musk, the founder of 'The Boring Company', has stated on Twitter that he is very confident about the progress of the Las Vegas project. As he said, he expects the first tunnel to be completed and fully operational by March 2020, serving as a demonstration of what these underground systems can do for large and overcrowded cities like Las Vegas. The particular tunnel will be taking passengers from the Convention Center to the Strip, covering an approximate distance of 1.3 kilometers. 
This date is exactly one year after the Las Vegas Convention and Visitors Authority selected the Boring Company to construct an underground system of transportation shuttles. The plan is to build a network of tunnels to cover the Strip, the Allegiant Stadium, and the McCarran International Airport. The completion date for all this is projected to be some time in 2021, with the maximum boring speeds reaching 30 meters per day right now.
All of the above will be connected with twin tunnels, accommodating either direction of travel. As for the passenger-carrying shuttles, these will be special Tesla-made autonomous vehicles that will have a capacity of eight to sixteen persons. This first short tunnel will keep the speed of the shuttles limited to 56 km/h (35 mph), which is still adequately fast for this distance. When the Boring Company's tunnels will be called to link cities, the shuttle travel speed will reach the levels of 250 km/h (155 mph). 
In regards to the cost, this is still a dark spot for The Boring Company, but considering that this tunnel is one of the very first projects to be completed by them we're still at the refinement stage. According to local reports, the tunnel cost was originally estimated to be $35 million, but it has since risen to $52.5, resulting in a significant deviation of 50%. Musk envisions the enhancement of the boring speed to the point that establishing a network would be financially feasible. The Boring Company may not be there yet, but they're getting closer.