Royal Navy Bolsters Nuclear Deterrence with Third Dreadnought-Class Submarine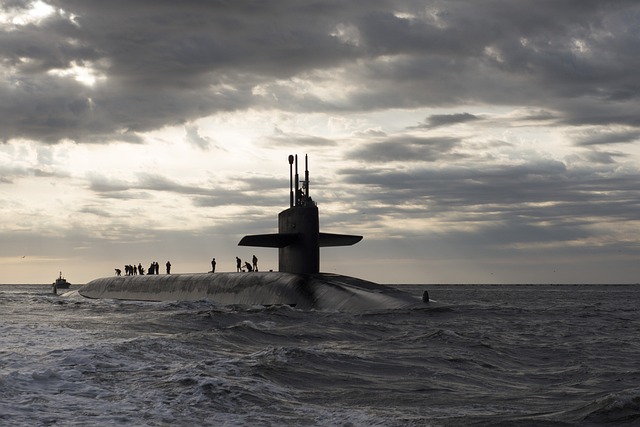 A move to bolster nuclear deterrence reflects the UK's commitment to maintaining a credible nuclear deterrent capability. BAE Systems is currently working on one of the 4 Dreadnought-Class submarines, Warspite, at its dockyard in Cumbria.
The submarines are expected to go into service at the beginning of the next decade and will be the largest, most potent, and technologically sophisticated submarines ever deployed in the British Royal Navy.
BAE Systems' Managing Director, Mr. Steve Timms, expressed pride in the company's role in providing the Royal Navy with this national endeavor.
The director, whose main responsibility is the company's Submarines business, said today's breakthrough is a special moment for the entire submarine business and thousands of personnel at BAE Systems since all work together to lead to the Dreadnought-class submarines' delivery.
Mr. Alex Chalk KC MP, British Defence Procurement Minister, explained the importance of the Dreadnought Class submarines: The nuclear deterrent that these submarines carry could give British citizens protection from the most catastrophic threats 24/7.
He added that the Dreadnought program had advanced significantly with the achievement of this milestone, which will protect the United Kingdom and its allies for many years to come and provide thousands of jobs and apprentices throughout the nation. The British government has been estimated to spend £7.5 billion on British suppliers during the course of this arms program, sustaining more than 11,800 jobs.
In addition to the Dreadnought-class submarines, BAE Systems' delivery list includes seven Astute-Class submarines, four of which have already entered service with the British Royal Navy. Also, the SSNR program, which is short for Submersible Ship Nuclear Replacement, is likewise in the design and concept stage. This will eventually be the replacement for the Astute Class submarines. The ongoing efforts by BAE Systems in delivering state-of-the-art submarines highlight their role as a leading provider of defense solutions and their contribution to strengthening the UK's defense capabilities.