Robots Can Now Sew Your Jeans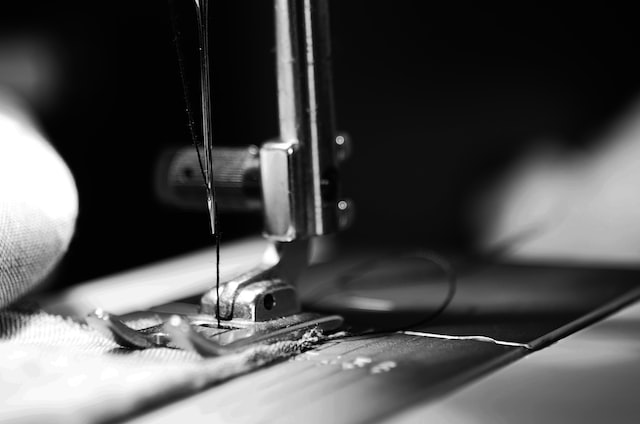 The development of sewing robots, which are now capable of literally sewing your jeans, marks a significant step forward in the movement toward automation that is taking place in the apparel industry. The American clothing company Levi's is developing robots in charge of sewing its notorious jeans.
When put into practice, these robots, however, are a threat to the human workforce. It depicts a harbinger of a bleak future for millions of textile workers. Jonathan Zornow, the founder of Sewbo, a business that offers industrial automation for apparel manufacturers, said that he has faced a barrage of criticisms, even a death threat.
A Levi's spokesperson confirmed that Levi's has joined to bring robots to its operation but refused to reveal further detail.
Previously, robots proved very difficult to move soft fabrics, while with humans, this is a simple task. But the evolution of technology makes major turning points for chain operations. The new generation of robots is expected to handle various stages of garment manufacturing from cutting and sewing to finishing.
Current research efforts have focused on the feasibility of closing the cost gap between the United States and low-cost frontier economies.
Levi's is not the only clothing company that is becoming more interested in incorporating technological developments into its operations. Siemens AG in Germany is said to have collaborated with the Advanced Robotics for Manufacturing Institute in Pittsburgh, a company created in 2017 and sponsored by the US Department of Defense to assist wire-based apparel makers.
They have collaborated with Sewbo to fix the soft fabric issue. Rather than training a robot how to handle fabric, Sewbo will chemically harden the cloth so that it may be treated more like a car bumper during manufacture. The completed garment is then washed to remove the hardener.
Manufacturing in the United States is typically more expensive than manufacturing in China, particularly in terms of labor costs. Using robots to replace workers will help save costs, shorten design and manufacturing timelines, and strengthen the company's capacity to adapt to constantly changing fashion trends. Companies' plans show that automation will play an increasingly important role in future manufacturing. However, this is a frightening sign for millions of garment workers in developing countries.