Relativity Space: Developing a Larger and Reusable 3D-Printed Launch Vehicle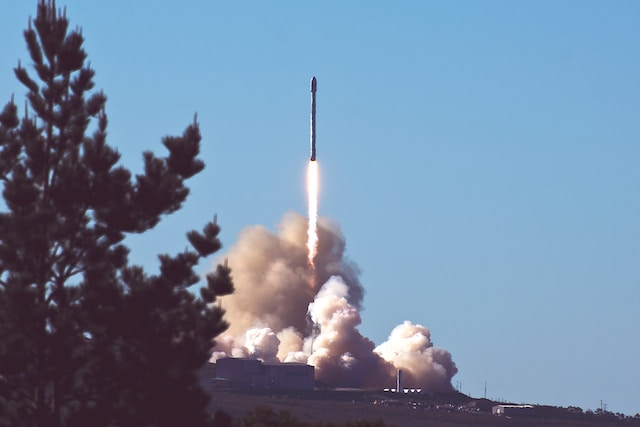 Relativity Space, a California-based aerospace manufacturing company, announced that it is fully focused on developing large reusable rockets. The company previously tested the first 3D-printed Terran 1 rocket, which was successfully launched in Florida in March 2023. However, it did not succeed in reaching orbit, but reached a couple of significant milestones for Relativity, and is, therefore, an important step forward. Now, the company is combining its 3D-printing approach, together with a traditional approach using aluminum alloy (hybrid manufacturing approach). As a result, Relativity is developing a larger (medium-to-heavy lift) Terran R rocket, which will also answer the significant demand of the market. Some of the specs of the two-stage Terran R rocket include a height of 270 ft., 18 ft. diameter, and a capability of launching 23,500 kilograms into Low Earth Orbit (LEO) if the rocket is fully reusable, or 33,500 kilograms with expendable configuration. Moreover, it can launch up to 5,500 kilograms to Geosynchronous Transfer Orbit (GTO).
As said in a statement by the co-founder and CEO of Relativity Space, Tim Ellis, "Our first chapter as a company was to prove to the world 3D-printed rockets were viable. We just did that with Terran 1. Our second chapter is to build the next great launch company with Terran R."
Commenting on the future plans of the company, he added that "We're putting all energy and resources on getting Terran R to market as quickly as possible and then getting to a higher rate of reuse for scaling the launch volumes."
Regarding the manufacturing approach, he added that "We're using printing everywhere else strategically to really reduce the vehicle complexity," and that "We can actually take the more simple, straight sections of the vehicle and build them traditionally and not have a huge decrement to the amount of difficulty that it is to build."
Launches will start in 2026, from Space Launch Complex 16 in Florida. Currently, the company has a total of $1.6 billion in deals with seven customers regarding future flights.
Relativity Space is founded in 2015, has its headquarters in Long Beach, California, U.S., and is a developer of launch vehicles, and rocket engines. However, it is known for its innovative rocket 3D-printing approach and aims to revolutionize this industry.