RAM 1500 EcoDiesel: Last Opportunity to Purchase the V6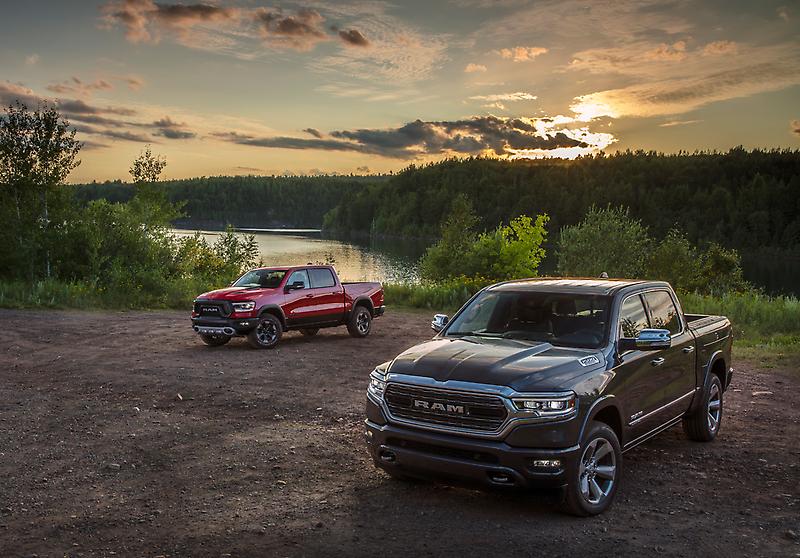 Loyal diesel RAM lovers have the last opportunity to buy the innovative diesel version of the RAM 1500 Pickup, as the company announced the production stop of the turbocharged EcoDiesel V6. The production is expected to stop in January 2023, after almost 10 years of manufacturing.
However, customers can still place orders for the diesel engine until then. Taking into account that the diesel PowerStroke engine is not available on the Ford F-150 anymore, diesel engine offerings are only available on the GMC Sierra, as well as on the Chevrolet Silverado, where the Duramax 3.0L six-cylinder turbodiesel engine is fitted.
The EcoDiesel engine from RAM is also a 3.0L V6, producing 260 hp and 480 lb-ft of torque, which is a very outstanding possibility for towing (12,560 lb towing capability). That is why EcoDiesel is considered an engine that gives constant power, without considering the load size. This engine returns an impressive 33 MPG with the 4×2 rear-wheel drive and improved aerodynamics in the HFE trim version, or 32 MPG without that trim, and 29 MPG with the 4×4 version. These numbers make the RAM 1500 EcoDiesel the most efficient pickup available, being able to drive technically 1,000 miles between filling up the tank.
The EcoDiesel V6 will be replaced with electrification, as expected. The electrified model RAM 1500 is expected to be available in 2024. It is anticipated that the electrified version will be revealed at the LA motor show later this year. Diesel engines however will be still offered together with the RAM 2500 and 3500 trucks, and the redesigned versions will be revealed in late September. As said by Mike Koval Jr, the CEO of RAM brand, "As we quickly pivot toward an electrified future, we wanted to celebrate this last EcoDiesel milestone by offering our loyal light-duty diesel enthusiasts a final opportunity to order the truck they love,".