Plane without Wings: New All-Electric Canadian Train-Plane Is Faster Than a Jet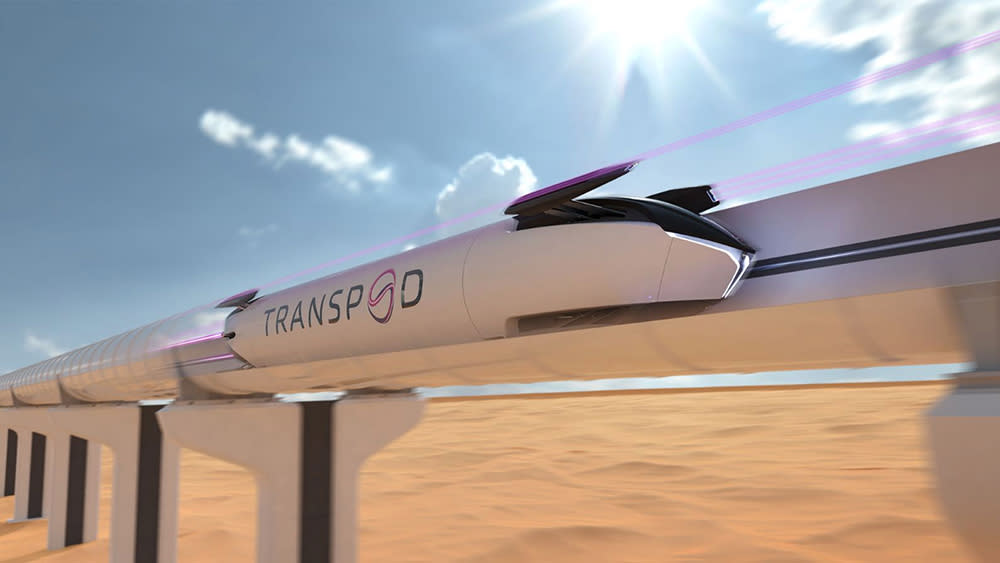 A Canadian startup TransPod recently unveiled the fully-electric FluxJet, a hybrid between an aircraft and a train. This revolutionary train can travel at speeds of more than 621 miles per hour. For comparison, it is quicker than an average private jet and almost three times faster than Bullet Trains. The company calls it 'the plane without wings.
Science behind:
It works on similar principles to Elon Musk's Hyperloop. It is based on "veillance flux" and features an innovative "contactless power transmission." For reducing friction, the train will also be equipped with aerodynamic and propulsion systems. The 24.99 m long magnetically levitated pods will travel along vacuum tubes at very high speeds.
The "Veillance Network" of the company will help in studying and adjusting the position of the train. FluxJet will transport up to 54 passengers and 10 tonnes of cargo at a time. According to the company, it will help in cutting highway traffic massively. In addition, it will also reduce CO2 emissions by about 636,000 tonnes per year.
The best part is that this train has zero carbon emissions and has also created up to 140,000 jobs.
"All the hard work over the past few years has led to this milestone moment where talk is becoming a reality," said TransPod's Cofounder and CEO Sebastien Gendron in a statement. "The technology is proven, and we have the confidence of investors, governments, and partners to continue pushing forward to redefine transportation effectively."