Oceanbird's Huge 80-Meter Vessel Claims To Reduce Cargo Shipping Emissions By 90%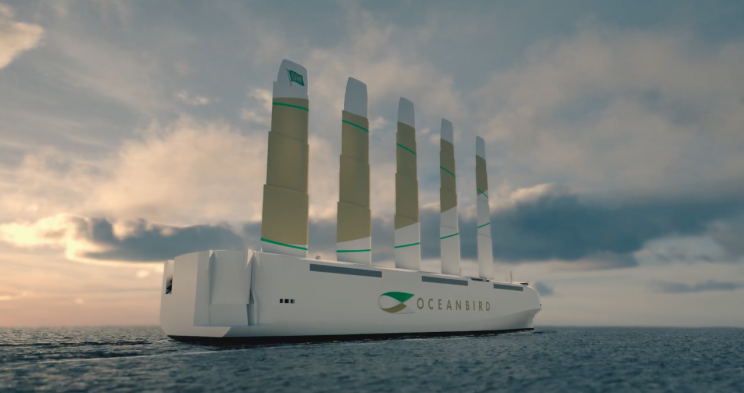 Did you know over 90 percent of world trade is carried across the world's oceans by over 90,000 marine vessels? Pollution from the shipping industry significantly contributes to global climate change.
Thanks to the Swedish consortium that has unveiled the Oceanbird, which it says can reduce emissions by 90 percent. This innovative sailing cargo vessel is going to revolutionize maritime transport in the Atlantic Ocean.
Oceanbird is far more ecologically friendly than the diesel-powered vessels because it is pulled along by gigantic wing-like sails. Oceanbird will take around 12 days to cross the Atlantic; but traditional ships make the journey in just eight days.
Some of its salient features are:
Aerodynamic Oceanbird will be the world's largest sailing vessel at 650 feet long and 130 feet wide.
This enormous winged car carrier has a 6,000-to-7,000-vehicle capacity.
This vessel can move at an average speed of 10 knots, powered mostly by wind.
Oceanbird has four colossal 80-meter (260-ft) high extendable wing sails.
The sails are about twice the height of those on the largest sailing vessels around today.
The incredible height of the sails helps in harnessing the maximum possible wind power.
Built-in metal and composites, these sails spin 360 degrees to catch the wind.
Sails can retract by 75% for stormy conditions or avoid hitting bridges.
The vessel will also be fitted with engines for maneuvering close to land and ports and to boost the wind power in emergencies.