New York's JFK Airport: Construction of a Brand New Terminal to Start in Early 2023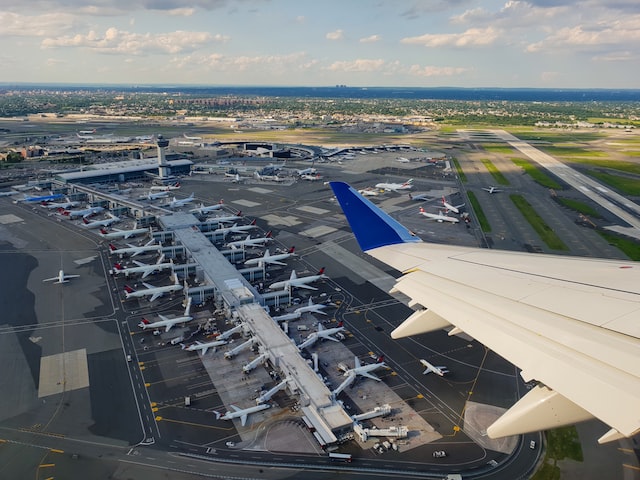 After the pandemic postponed the start of the Terminal 6 project at New York's John F. Kennedy (JFK) International Airport, the brand-new terminal will start with the construction phase at the beginning of 2023, after the Federal Aviation Administration (FAA) granted the environmental approval. The project will be developed in two phases, and the completion is expected to be in 2026 for the first gates, and in 2028 for the whole project. The terminal will be built on the north side of JFK Airport and will be built on 1.2 million sq. ft. (around 111,500 m2). The construction project has an estimated cost of US$4.2 billion. The financing is provided by the Port Authority and by JFK Millennium Partners.
The construction of Terminal 6 will not cause any disruption to the operations of other terminals. Some of the other projects that are being developed at JFK Airport include the expansion of Terminal 1 and Terminal 2, as well as the modernization of Terminal 8. The total cost of the transformation of JFK Airport is estimated at US$ 18 billion.
As said by Governor Kathy Hochul, "JFK International – the nation's door to the world – will soon be worthy of New Yorkers, providing an unparalleled passenger experience", adding that "This historic $18 billion investment will not only transform JFK into a world-class airport, but also create 4,000 jobs in the process, and I thank everyone who put in the years of hard work to move this project forward". Terminal 6 will have 10 gates, alongside shopping and dining outlets covering over 100,000 sq. ft. The modern terminal will also feature art by local New York artists. As for the technology, the terminal will be fitted with touchless technology and will feature automated TSA lanes, as well as the possibility to be able to adapt to future technological development.