NASA's Artemis Blasts Off: A Return to The Moon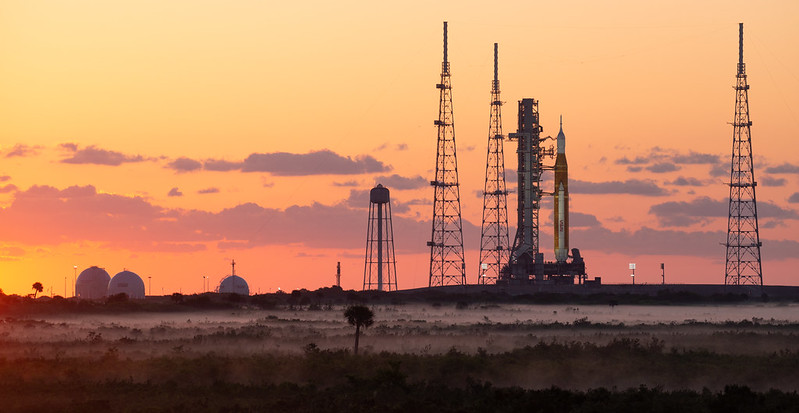 NASA's Artemis Moon mission, the most powerful and inspirational space mission in 2022, was successfully launched on November 16. The Artemis 1 mission, carrying out the Space Launch System (SLS) and the Orion spacecraft lifted off the launchpad at Kennedy Space Center in Florida at 1:47 a.m. Eastern time Wednesday.
The launch is part of a 3-phase program to bring humans back to the moon for the first time after more than half a century. Originally, NASA set out for the exploration at the end of August but had to extend the timeframe to fix technical problems. More delays occurred under the impact of Hurricane Ian and Hurricane Nicole.
The NASA team even encountered problems on the launch date of Artemis 1 when engineers discovered a hydrogen leak during the rocket propellant. The occurrence did not cause NASA to postpone. The Artemis 1 mission finally flew off the ground on its special journey.
The Artemis 1 was outfitted with 24 cameras to collect mission-critical photos like as takeoff, landing, and Earth and moon observations. The goal is to perform an uncrewed flight test with the Orion spacecraft by December 11 in preparation for a manned mission to the moon.
Artemis 1 carries a crew of astronaut-mimic dummies, tasked with testing responses to vibration, acceleration, and radiation levels. These are the three most serious risks that humans face while venturing into outer space.
Scientists can guarantee and further enhance the safety of the upcoming manned mission, which is anticipated to take place in 2024, through this operation test. The insights obtained from this launch will be applied to the upcoming missions, Artemis 2 and Artemis 3, which are slated to launch with astronauts in 2024 and 2025, respectively. The historic Artemis I launch signaled the beginning of a new era in lunar space exploration and science. NASA hopes to return humans to the Moon by 2025. The final crewed mission to the Moon was accomplished by Apollo 17 in late 1972, however, the program was terminated owing to developmental obstacles. With this forward-thinking mission of deep lunar exploration, all momentum has returned.