NASA and SpaceX's Quest Unfolded: Starship Eyes New Role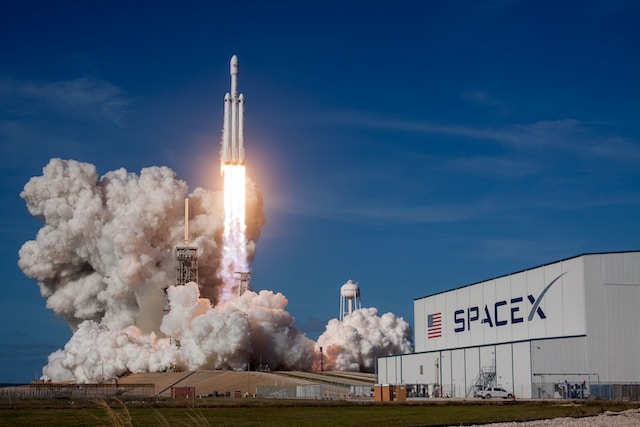 The iconic SpaceX Starship system is being prepared for a new mission as a home and workplace for astronauts and cosmonauts in outer space – a space station.
NASA and SpaceX have collaborated to repurpose the Starship system as an "in-space low Earth orbit destination element." This ambitious development aims to transform the components of the giant rocket system, including the Super Heavy, Dragon spad Starlink internet satellites, into a fully functional space station.
With its impressive capacity to accommodate up to 100 crew members, the spacecraft is poised to serve as an exceptional space facility.
Apart from Space X, NASA has also formed partnerships with seven other U.S. companies, including Sierra Space, Northrop Grumman, Special Aerospace Services, ThinkOrbital, Vast, and Blue Origin. These agreements are part of NASA's mission to develop a low Earth orbit marketplace with the private sector driving innovation.
Sierra Space aims to lead cutting-edge space transportation and infrastructure, while Northrop Grumman and NASA collaborate on the "Persistent Platform" project for scientific advancements.
Meanwhile, Special Aerospace Services participates in the Autonomous Maneuvering Unit initiative while ThinkOrbital plans to construct self-assembling ThinkPlatforms. NASA's partnership with Vast focuses on microgravity and artificial gravity stations. And lastly, the work with Blue Origin aims to transform commercial space transportation.
The recent agreements, known as unfunded Space Act Agreements, offer companies the opportunity to tap into NASA's expertise and potentially deliver services to the agency in the future. This collaboration benefits both the private sector and NASA, fostering competition and expanding the pool of suppliers with novel space capabilities.
Space X's Starship has been primarily tied to a reusable vision. The exploration of repurposing the system as a space station suggests potential advantages in utilizing existing resources for new purposes. Repurposing can also save costs, time, and resources. As of 2023, there are two fully functional space stations in the world.