Japan's Bullet Train That Can Run During an Earthquake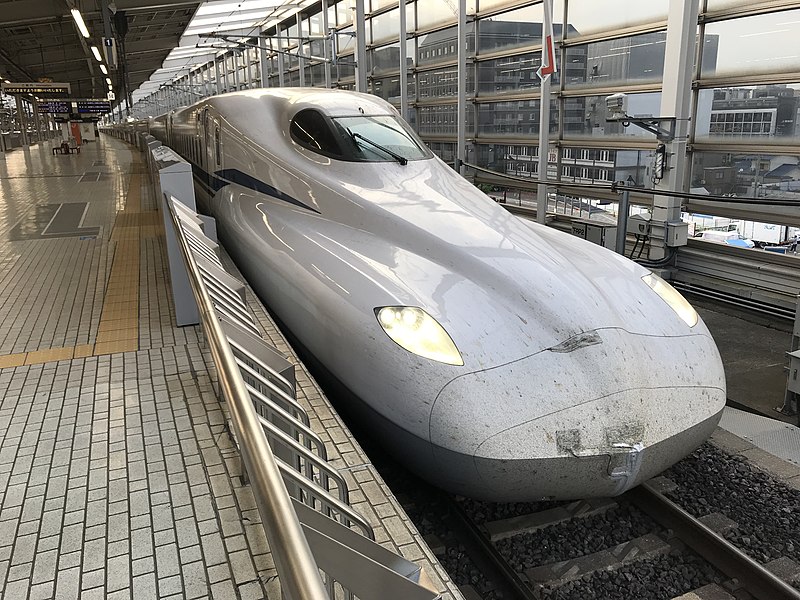 Japan's latest Shinkansen bullet train model, the N700S series,  has come into service. Large number of fans celebrated its debut, despite COVID-19 restrictions.
The N700S
S in the name of N700S series stands for "supreme". The new model runs faster, smoother and is equipped with upgraded cabin features. Not only that, it is also designed to transport passengers safely in the event of an earthquake.
The first N700S left Tokyo Station at 6 a.m. on July 1. It will serve the Tokaido Shinkansen line which links Tokyo Station and Shin-Osaka Station in Osaka.
Launch of N700S was originally timed to coincide with the Tokyo Olympics in 2020, which is now postponed to 2021.
President of Central Japan Railway Co. Shin Kaneko, said, "I am confident this is the best shinkansen in every respect — safety, stability, and comfort,"
From outside, N700S looks similar to older models, but from inside it is equipped with futuristic technology
It offers newly designed seats that are very comfortable especially for long rides.
Each seat has an individual power outlet.
Indirect lighting inside N700S train cars creates a softer, more relaxing atmosphere.
Noise, vibration and air resistance have been reduced in this model.
To remind passengers to pick up their belongings, overhead baggage racks light up when trains arrive at a station.
It has an upgraded automatic control and braking system that allows it to halt faster in case of an emergency.
To deal with emergency situations, trains have lithium-ion batteries. It allows the train to nearest evacuation area on its own when a power outage occurs due to a natural disaster.
Masayuki Ueno, deputy head of JR Central's bullet train business department, said, "By making the mechanisms under the floor of the N700S lighter and more compact, we created a new standard,"
"This new standard will also help when it comes to expanding our business overseas."