Hyperloops for Freight Wagons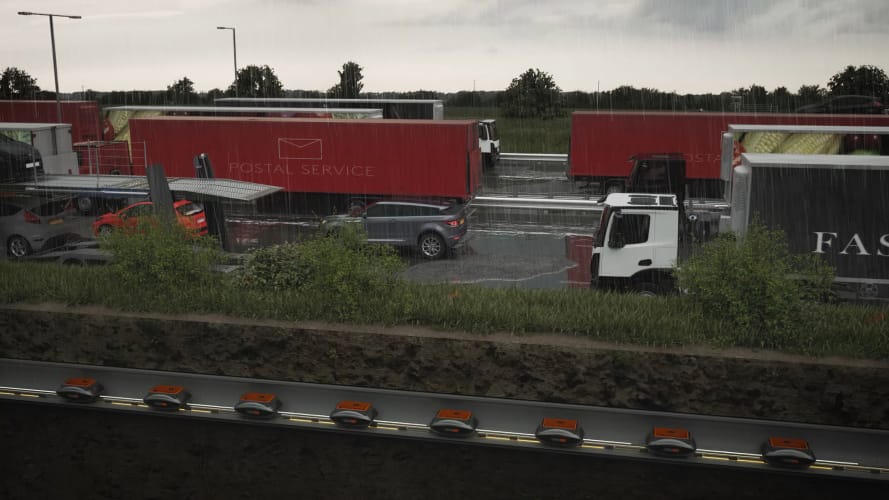 London-based startup "Magway", suggests a new kind of a hyperloop transportation system that will help move various goods around on freight wagons. The concept involves the deployment of linear motors that would propel the pods over a network of pipes that would extend to cover most of the nation.
The delivery crates would allegedly reach speeds of 31 mph (50 km/h), traveling inside HDPE pipes of 0.9 meters of diameter. This figure may not be very impressive when compared to the speeds of the passenger-carrying pods of other hyperloop projects, but it simplifies the design and makes it more feasible. This particular magnetic hyperloop won't have to maintain a vacuum, nor to withstand the stresses of supersonic speeds, so it will be relatively inexpensive to build. The company is planning to use several parts of the existing infrastructure, and they would prefer most of the pipework to be underground.
Magway has already received £1.5 million of seed funding in 2017, and also another £650k from Innovate UK. What they are missing now in order to move forward is approximately £750k, for which they have set up a crowdfunding campaign that has already raised them their first £130k. If all goes well, Magway will kickstart a small set of limited projects on the UK's urban centers and airports. 
Besides the benefits of having stuff arrive at you quickly, Magway's proposal would reduce carbon emissions from all these trucks that travel around the country, and also help relieve traffic congestion. According to Magway's tentative modeling, 94% of Londoners would be within a 15-minute walk from a Magway node where they could go and pick their package. This also eliminates smaller "last-mile" courier vans, so the aforementioned benefits would be even greater.
As cool as all these plans sound, it is important to remember that we're still in the funding stage, so were are quite a few years away from actually using magnetic freight systems in urban environments.
Article Via: Industry Tap