Honda E: Quirky and Fancy, But with a Limited Range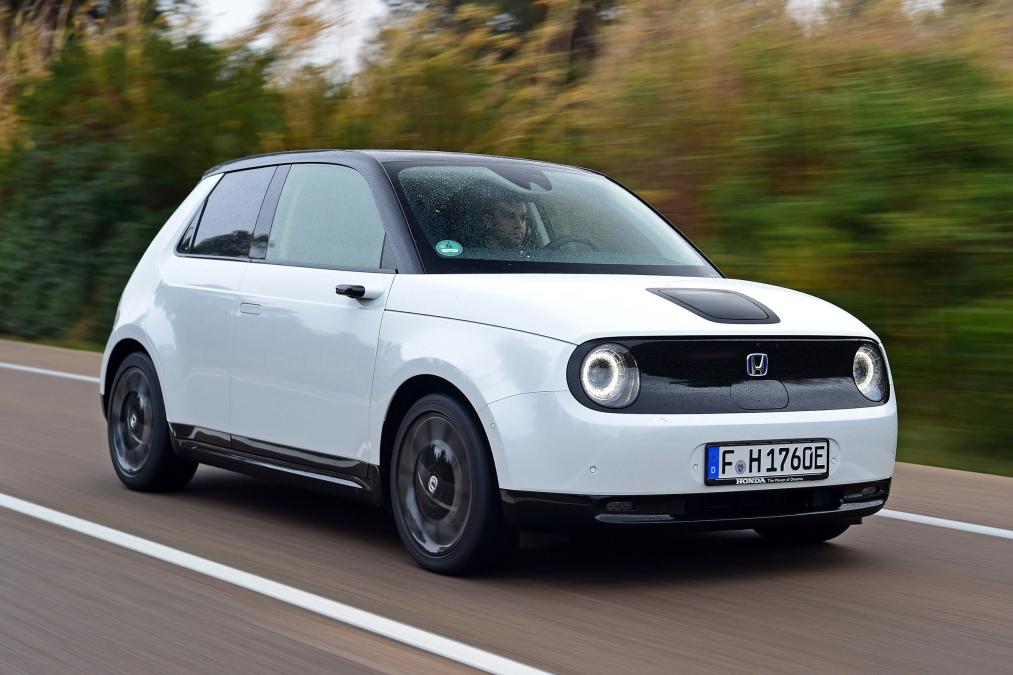 Honda is a manufacturer that just a few years ago claimed that battery-electric vehicles (BEVs) still weren't ready for the market. The company mainly focused on hybrids and hydrogen-electric vehicles (HEVs). However, in the wake of the rising popularity of BEVs, Honda decided to give its own take on the matter.
The Honda E is the first foray of the company in this sector. It is a compact urban dweller that runs only on electricity. It has quirky styling that has its roots in the first generation of the Honda Civic. Just like the compact car was a success in the past several decades, the "E" will try to make its dent on the electric-car market.
On the inside, the Honda E is even more interesting. It has five displays on the dashboard, which is a first in its category. The display in front of the driver is there to show standard information, lust like the control panel in other cars.
The centrally-located displays can work together in tandem to show more info from the infotainment system. Or, one display can be used by the driver, while the other by the passenger. Both displays support Android Auto and Apple CarPlay, and you can even plug external devices via an HDMI port.
The displays on the side are actually the side-view mirrors. The image for the mirrors comes from cameras situated on the doors. Honda did this to make the car more aerodynamic and improve its range.
When it comes to the range, the Honda E sadly isn't on par with other modern electric cars. The 35.5 kWh battery is good only for 125 miles od range.
That's a shame because the Honda E has all the ingredients for a fun car. The electric motor (134 and 152 horsepower) drives the rear wheels, which should give the car more agile handling. Honda says that the E also has the tightest turning circle in the category.
The low weight further helps the car in the dynamics department, but is that something that buyers will really care about given the smallish battery? Only time will tell.