GMC: New 2023 SIERRA 1500 AT4X AEV Edition Announced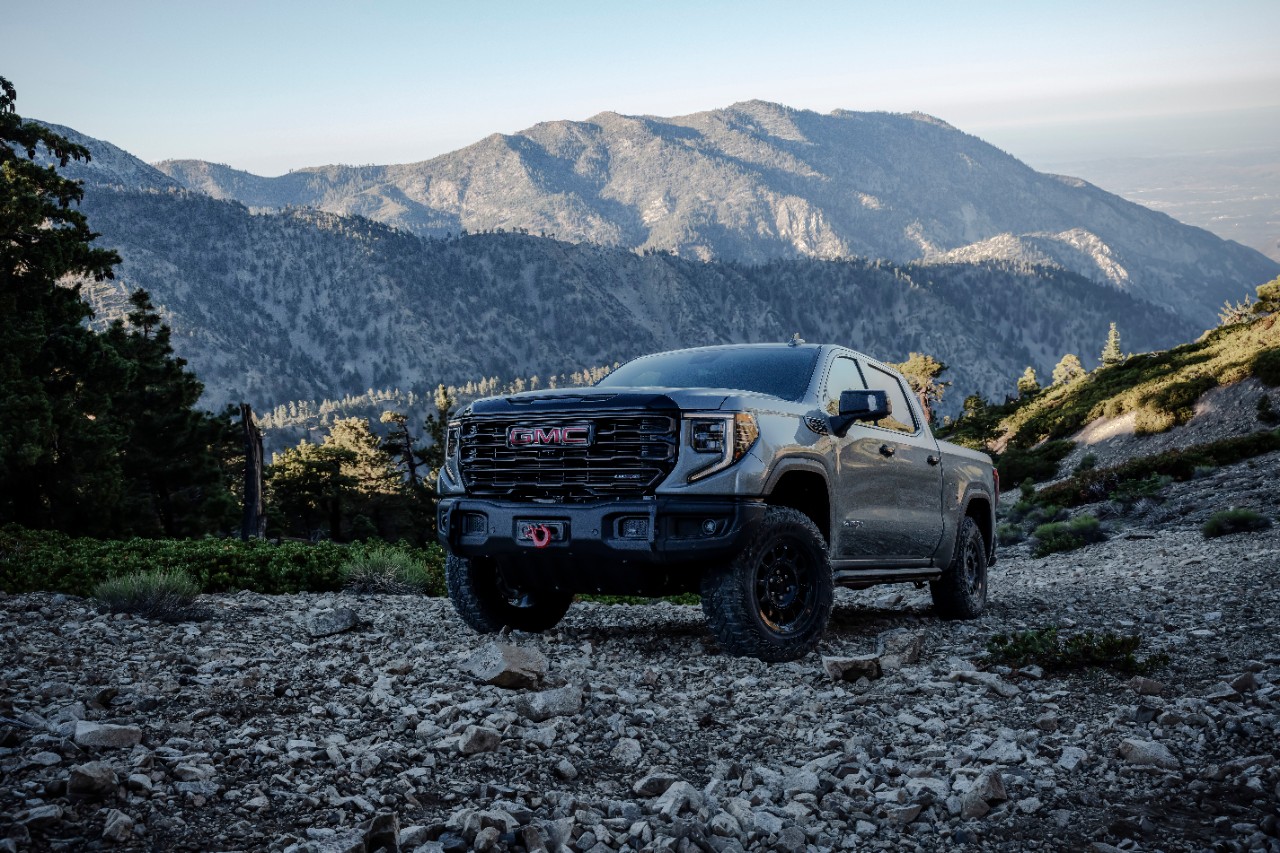 GMC in cooperation with the American Expedition Vehicles (AEV) recently announced the 2023 GMC Sierra 1500 AT4X AEV Edition model. The vehicle is presented as a premium off-roading truck equipped with different off-road enhancements from AEV, and the most capable off-road model of the brand ever.
The GMC Sierra 1500 AT4X is equipped with a 6.2L V8 engine providing 420 hp and 460 lb-ft of torque as standard, and a 10-speed automatic transmission. Terrain mode is also available (ideal for low-speed off-road conditions), in addition to outstanding 8,700 lb towing capacity and front and rear e-locking differentials. These differentials can send torque to those specific wheels that lose traction, delivering maximized and efficient off-roading.
The AEV will provide the new model with additional top-class performance equipment, specially designed for off-road vehicles, such as Ram Trucks or Jeeps. The company is the world's premier OE-quality aftermarket parts and accessories supplier for off-road vehicles. It will add five extra boron steel skid plates for additional strong underbody protection (3.5 times stronger than cold-stamped steel). These plates will cover important parts such as the fuel tank, steering gear, transfer case, rear differential, etc. Further improvements include bigger 33-inch Goodyear Wrangler Territory Mud-Terrain (MT) tires and gloss-black 18-inch wheels, all-weather floor mats in the luxury and ultra-premium interior, as well as AEV branding and design elements. AEV also raises this model's ground clearance for an additional 0.4 inches to 11.2 inches.
The steel powder-coated front and rear bumpers from AEV are designed to provide an impressive 32.5-degree front approach angle, and 23.4-degree departure angle combined with enhanced corrosion resistance and durability. It is expected the model to be available at the beginning of 2023 and at a price higher than the normal GMC Sierra AT4X, which starts at $76,500. It is still unknown at what price the AEV package will be offered, but with unofficial prices, the upgraded AEV Edition will cost between $90,000 and $100,000.