Fully Electric Is No Longer A PiPe Dream: NASA Revives Propeller Technology With X-57 Electric Plane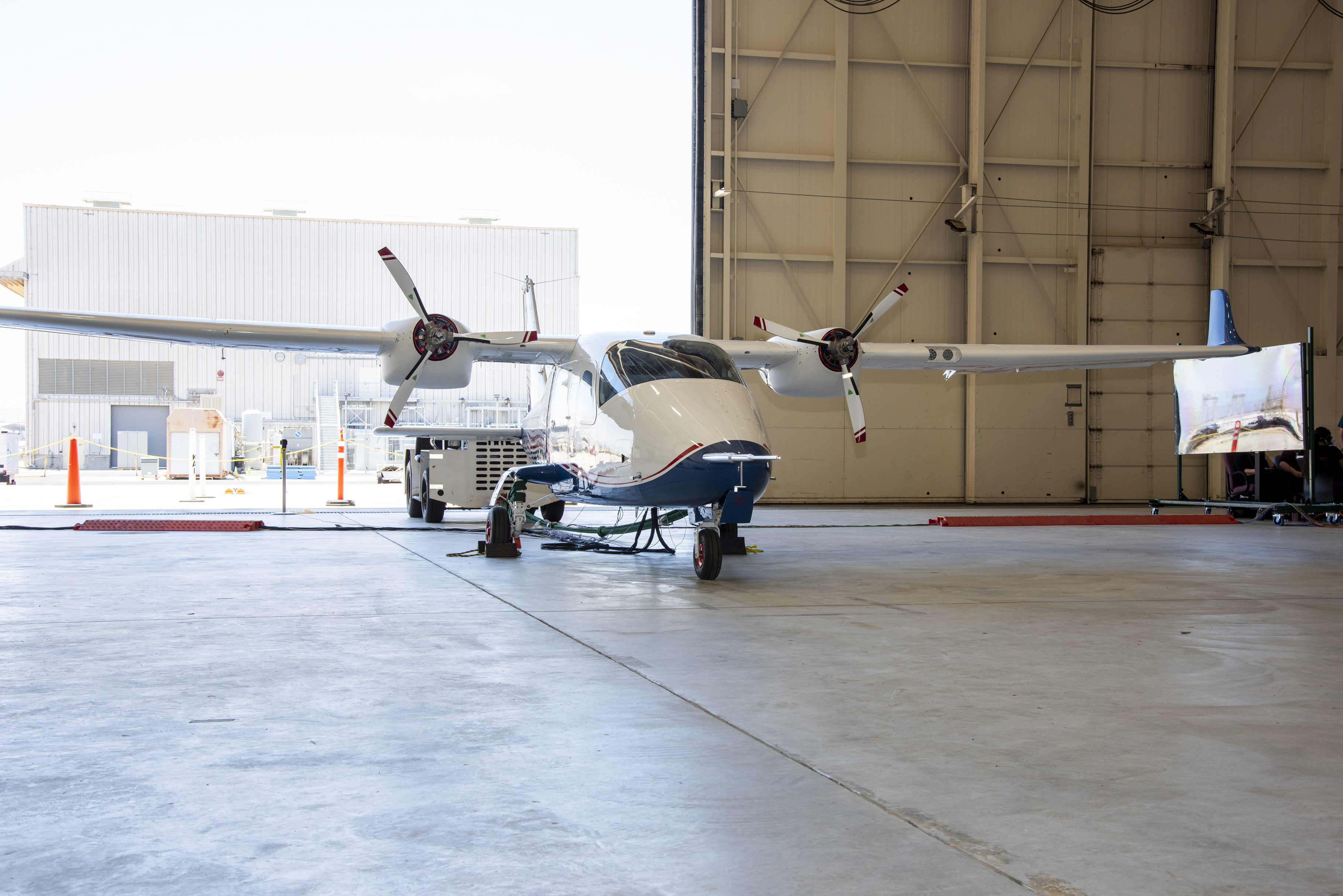 Back in 2019, NASA teased the first photos of the X-57, an experimental airplane powered entirely by electricity that promises less noise and 500% better efficiency. Now the plane is set for its first flight this year.
X-57 is preparing to fly after years of tests and experiments. The electric plane has all-electric 14 propellers and skinny wings and obviously showcases NASA's ambition to advance emission-free aviation by limiting the use of fossil fuels.
The plane is a modified model of the Italian high-winged twin-engined Tecnam P2006T. The attention is focused on the distributed propulsion system with multiple engines distributed across the aircraft instead of a single or a couple of large engines. The aircraft is also equipped with a lithium-ion battery that can be charged repeatedly for power.
One of the most exciting parts is the folding propellers whose blades are automatically folded back when propellers are not needed. A benefit of propeller technology is its ability to make take-off and landing faster and more efficient.
Battery technology will be a major challenge for NASA experts and engineers. Lithium-ion is currently the cell of choice for X-57. However, in comparison to jet gasoline, lithium-ions performance is 50% lower. Another concern with lithium is its flammability.
With the goal of reducing greenhouse gas emissions caused by aviation, a number of airlines and companies around the world are entering the race to develop environmentally friendly aircraft models. Apart from electric aircraft, hydro-powered aircraft are also a proposed solution. But the feasibility of hydro airplanes seemingly doesn't match expectations.
Electric aircraft are considered potential products to build a clean, sustainable, and especially affordable aviation industry in the future. In addition to NASA, Boeing has also invested a fortune in the research and development of all-electric aircraft. Meanwhile, Airbus kicked off its exploration of electric aviation in 2010.
With the rapid development of electric aviation, it is likely that the world will see many electric aircraft models being launched, passengers flying in the sky, and low-cost aircraft operating in the coming years. All-electric planes are no longer a pipe dream.