'Einride' Presents Fully Autonomous Delivery Truck Named "Pod"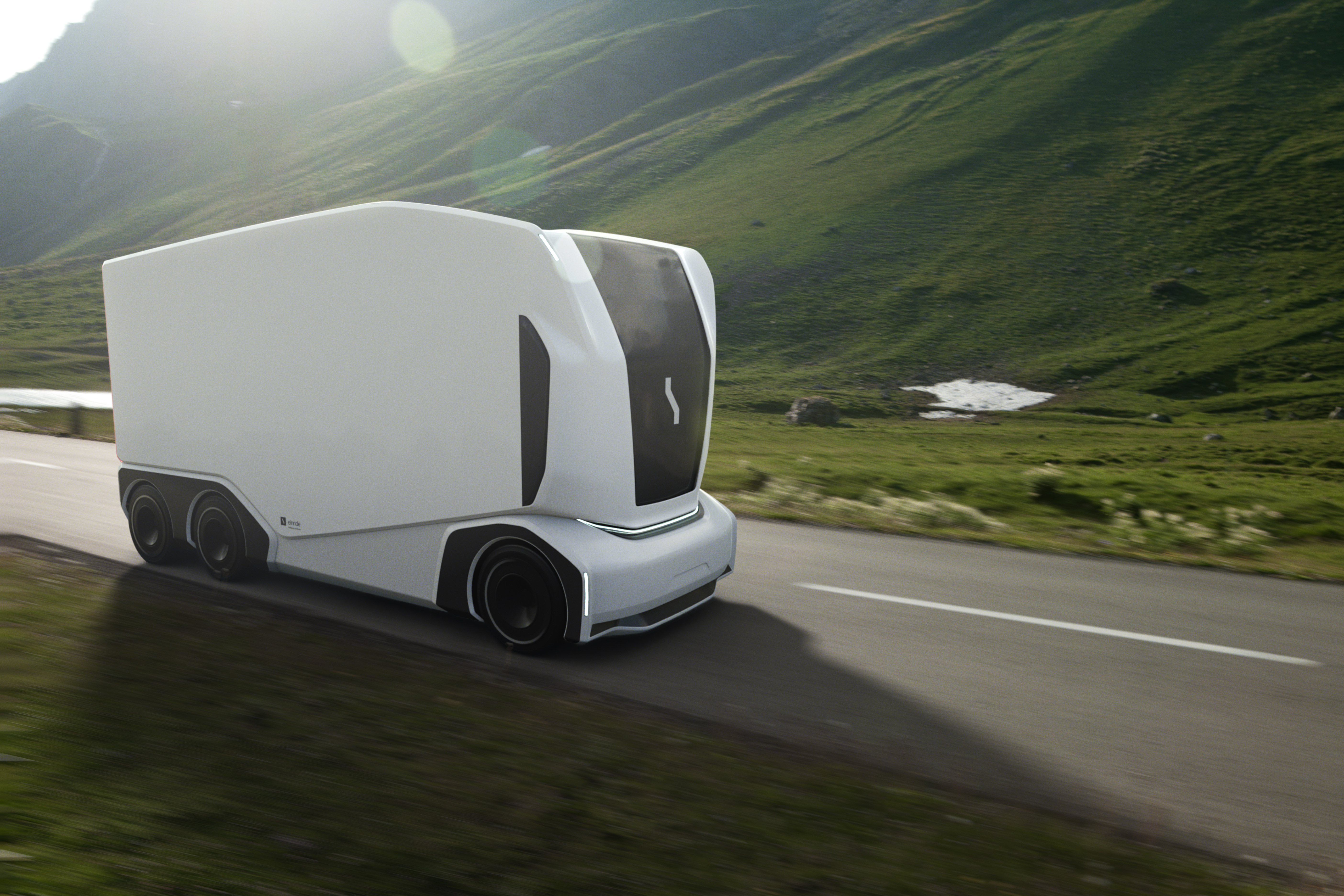 Einride, an autonomous EV mobility systems developer from Sweden, has presented the "Pod", a fully autonomous truck built for the public roads.
We have seen many prototypes of this kind, and freight truck drivers knew that the "end of the road" is coming since quite a few years ago, yet this is the first model that's actually going to do it. This creates trouble in the regulatory space, as the company is moving to uncharted territory, and this is the biggest challenge they're facing at the moment.

If these obstacles are cleared from the way, Einride promises to have "Pods" roaming public streets starting from 2021, while the first orders to customers will be fulfilled by 2022. There will be four different models classified based on the self-driving capabilities and their operational mode.
AET 1 – Operation in fenced facilities and on pre-determined routes. $18,000 (€15,300) per month
AET 2 – Combination of fenced facilities and public roads for short routes. $19,000 (€16,100) per month
AET 3 – Deliveries between facilities on backroads with light traffic. $20,000 (€17,000) per month
AET 4 – Highway routers with high-speed (85km/h) functionality. $22,500 (€19,100) per month
The above fees include support, maintenance, fleet coordination, and remote monitoring and operation by Einride's certified specialists. For now, Lidl Sweden and Oatly have already confirmed that they will be operating the Pods upon the launch of the program.

The remote operation of the Pods will be overseen by Einride, but the trucks will normally drive themselves using Nvidia's "level 4" self-driving tech. This is why the design of the truck as well as the position and intensity of its lights were developed with other road users in mind. Of course, if needed, an operator will be able to take over the driving remotely, so things will start gradually and somewhat tentatively at first.