Daimler Announced its Intention to Focus Solely on Electric Vehicles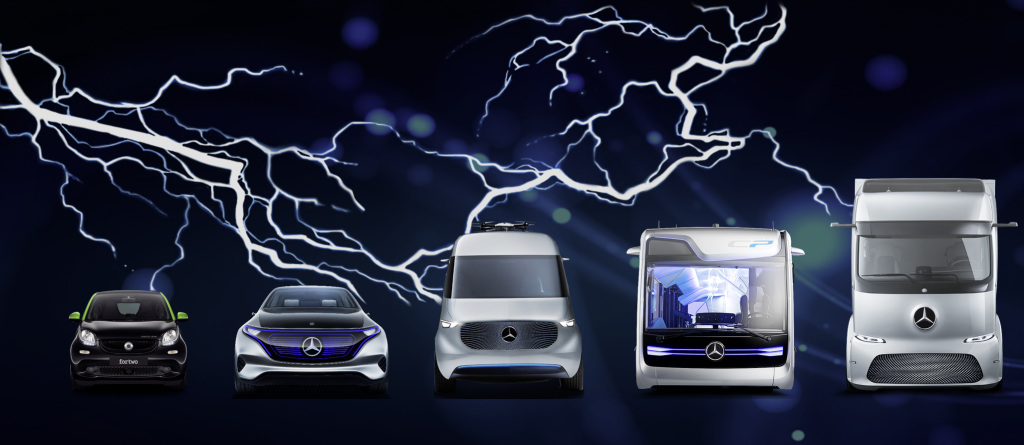 Daimler AG, the German car manufacturer who sells automobiles under the brands of Mercedes-Benz, Smart, Maybach, and more, has announced their intention to stop developing petrol and diesel engines.
From now on, they will focus all their research and development efforts on electric vehicles.
This announcement got a lot of attention and even drew a message of congratulations from CEO and founder of Tesla, Elon Musk.
Electric is the future! Congratulations Daimler!! https://t.co/Zg2VSj4tjO— Elon Musk (@elonmusk) September 19, 2019
Here's to a sustainable future. 👍— Mercedes-Benz (@MercedesBenz) September 19, 2019
Very meaningful action by the company that invented the internal combustion engine. People will remember this day. Respect.— Elon Musk (@elonmusk) September 19, 2019
The existing IC engines may be used for some models that will leave the Daimler production lines in the following years, while some may use engines developed by other manufacturers.
Daimler, however, will not deal with internal combustion technology at all.
Right now, Daimler is one of the manufacturers who bring some of the most advanced IC engines in the market, so fans of gasoline and diesel power will receive this news with an understandable disappointment.
While the announcement came from the development chief of the marque, Markus Schafer, it is important to point out that the automotive market is currently very unstable and pressing, so the outlook could change at any time.
All that said, Mercedes-Benz has been presenting electric models in mass lately, so this latest news come in perfect alignment with what we've been seeing by the leading Daimler brand.
Moreover, the customers seem to love this trend, and the market segment that is targeted by Daimler allows them to be optimistic about the sales of more expensive EV models.
On the same page, Smart, another subsidiary of Daimler, has presented nothing other than electric models on its newest lineup during the recent Frankfurt Motor Show. On the same show, Mercedes-Benz has even presented a new line of two-wheeled electric scooters, the result of their partnership with Swiss scooter expert "Micro". 
Article originally published on Industry Tap