Collins Aerospace: $14M Expansion of the Iowa Center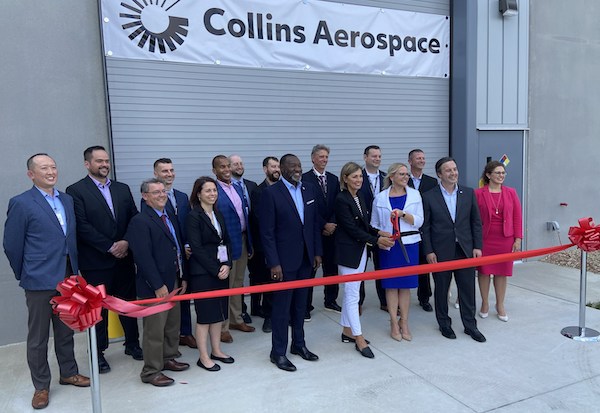 The American technology company Collins Aerospace, a subsidiary of RTX Corporation, recently opened the expansion of its additive manufacturing center in West Des Moines, Iowa. The expansion costs are estimated at $14 million, with an area of 9,000 square feet. This addition provides enough space for new 3D metal printers. Moreover, the additive manufacturing capabilities of the center will be significantly increased, as the first installed printer provides eight times the build capacity of the existing printers in the facility.
As said by the West Des Moines site lead for Collins Aerospace, Renee Begley, "From supporting the backlog in commercial aircraft to enabling future platforms, and reducing carbon emissions to providing supply chain relief, additive manufacturing is poised to play an integral role in the future of the aerospace and defense industry,", adding that "Additive manufacturing has the potential to help us reduce weight, complexity, lead time and cost in the parts we supply, and this expansion represents an investment in our business to help deliver those benefits to our customers."
Governor Kim Reynolds stated that "Since 1933 when Collins was founded in Cedar Rapids, Iowa has been proud to be a home to this global manufacturing powerhouse,", adding that "Today's expansion in West Des Moines is a testament to the commitment Collins Aerospace has made to our state, and we're equally committed to providing the strong economic environment that will fuel its innovation here for decades more to come."
The facility in West Des Moines is a leading provider of engine components for commercial and military aircraft. With this expansion, the facility will be able to explore additive manufacturing of such components, while additive manufacturing is a critical focus area for the company.
This facility is one of eight in the U.S. that received the National Aerospace and Defense Contractors Accreditation Program (NADCAP) certification for additive manufacturing. The company is headquartered in Charlotte, North Carolina.