Chevrolet: New 2023 Silverado 1500 ZR2 Bison Released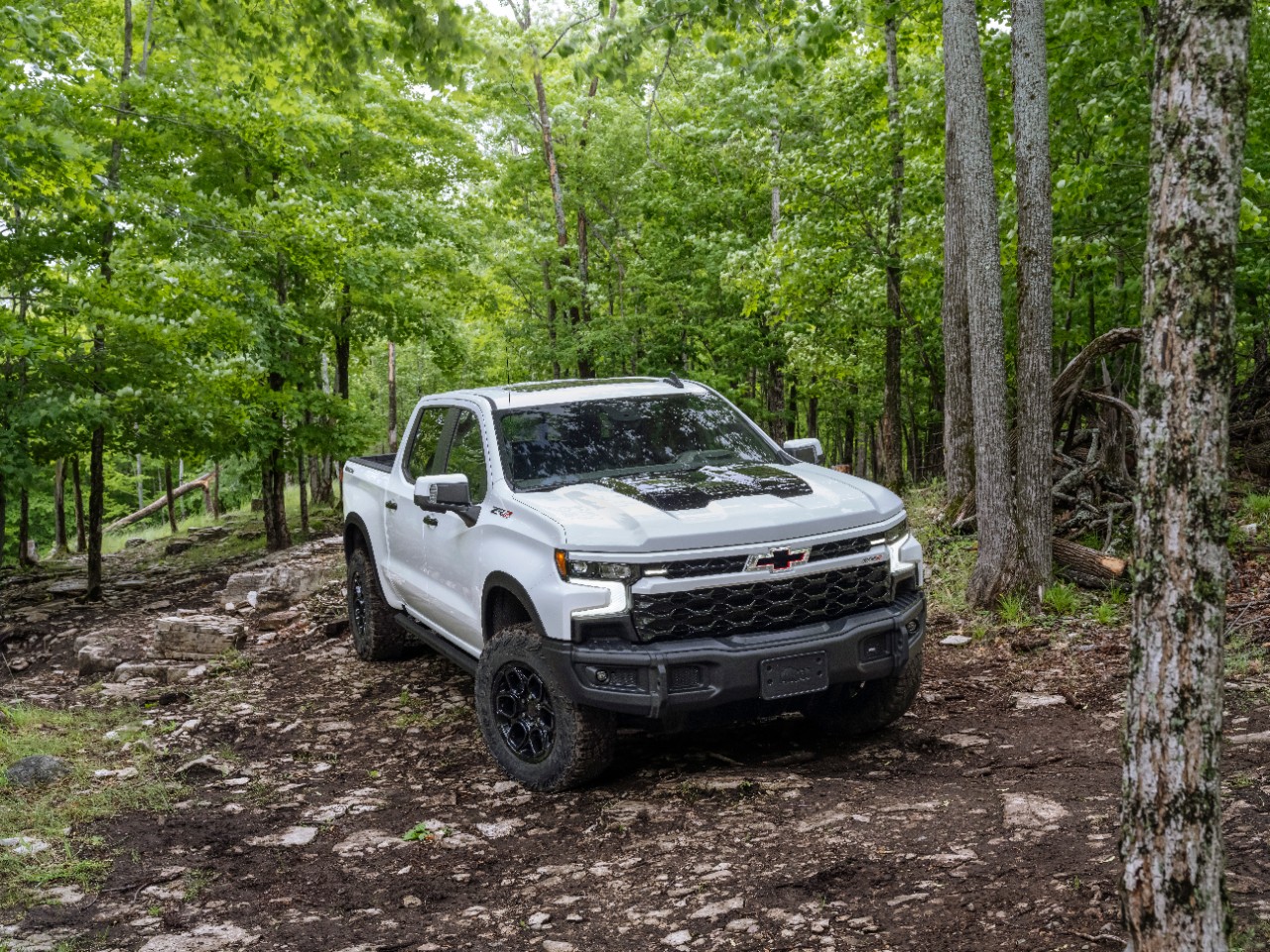 In a partnership with the premium off-road manufacturer American Expedition Vehicles (AEV), Chevrolet recently launched the pickup with the most off-road capability. The AEV package is the most popular package for the Silverado. It takes the model to a whole new level and makes it the ultimate truck for off-roading. The package includes full underbody protection, stunning off-road suspension, large bumpers as well as impressive engine specs.
"Our most recent collaboration with AEV resulted in the much-acclaimed Colorado ZR2 Bison. We're thrilled to team up again to bring customers Chevrolet's next chapter of off-road dominance, this time on Silverado," said Chevrolet's vice president Scott Bell.
As standard, AEV covers the underbody with 5 skid plates made of boron steel. These are 3.5 times stronger than steel plates and cover both differentials, the transfer case, and the fuel tank. On the other hand, the approach and departure angles are even more impressive with the Bison special edition, featuring 32.5 degrees, and 23.4 degrees, respectively, while the ground clearance stays at 11.2 inches. The bumpers are designed to give the possibility for even more extreme off-road obstacles. However, the tires remain the same as the standard ZR2 model, without any upgrade to the 33-inch tires, with a possibility of a 35-inch option to arrive later on. The exclusive gloss black AEV wheels are matched with the Goodyear Wrangler Territory MT tires. 
The interior of the other side, reminds the driver of the Chevrolet and AEV collaboration, with the AEV logo stitching on the headrests and all-weather floor mats. The premium interior also features a 12.3-inch digital cockpit, 13.4-inch touchscreen, and head-up display.
The impressive performance of the vehicles is guaranteed by the 6.2-liter 16-valve V8 engine from GM, producing 420 HP and 460 lb-ft of torque with a 10-speed automatic transmission. As standard, the vehicles come with front and rear differentials electronic locking. With production planned to begin at the beginning of 2023, the pricing is set to $78,490.