Carbon Footprint Cut: Swedish Mining Firm Turns to Green Hydrogen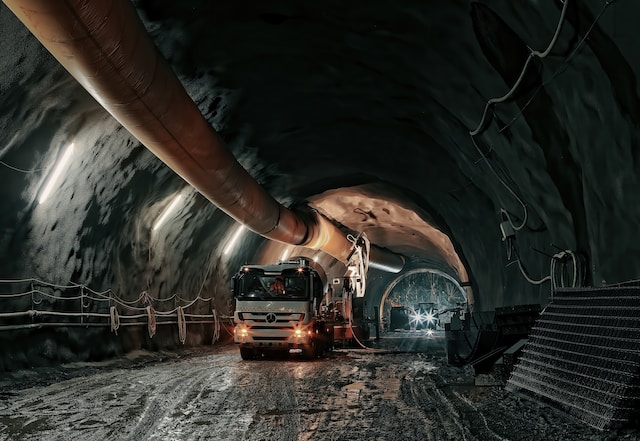 The efforts to achieve net-zero targets require significantly reducing carbon dioxide emissions. Industries are actively seeking alternative resources to address this challenge. A Swedish mining firm is tapping into green hydrogen as a sustainable energy solution for their industrial processes.
Sweden's state-owned mining and minerals company, LKAB, which operates the largest underground iron-ore mine in Kiruna, is exploring a new technology that enables carbon-free steel production. The revolutionary method, called Hydrogen Breakthrough Ironmaking Technology (HYBRIT), aims to reduce CO2 emissions by enabling cleaner steel production.
Unlike the traditional method that relies on coal and carbon, HYBRIT employs green hydrogen produced from renewable energy sources. Susanne Eriksson Rostmark, a research leader at LKAB, highlighted that the new process eliminates carbon dioxide emissions entirely by using hydrogen to remove oxygen from the iron ore, producing only water vapor.
LKAB's commitment to lowering CO2 impact is pivotal in the green industrial revolution. LKAB's mining site in Kiruna accounts for 80% of the European Union's iron ore supply.
The EU Innovation Fund has contributed €143 million to support this ambitious project. However, the Swedish mining giant emphasizes the need for further investment from the European bloc to gain an edge over other countries like China and the United States.
Recent discoveries of vast rare earth metal deposits in Kiruna, essential for manufacturing electric vehicles and wind turbines, present both an opportunity and a challenge. Excavations of these valuable resources will require substantial financial resources and advanced technology.
Currently holding the EU Council Presidency, the Swedish government aims to align with the European Green Deal and deliver a sustainable solution. Deputy Prime Minister and Minister for Energy, Business, and Industry Ebba Busch, highlights the importance of finding a collective approach within the EU, avoiding a trade war while ensuring favorable conditions for businesses and industries to achieve ambitious environmental goals.
In the coming months, the European Commission will propose a new green industrial plan and a European Sovereignty Fund to promote public investment and bolster the region's green initiatives. These initiatives aim to propel Europe towards a sustainable and environment-conscious future.