Cadillac Lyriq is an Electric Crossover with New Battery Technology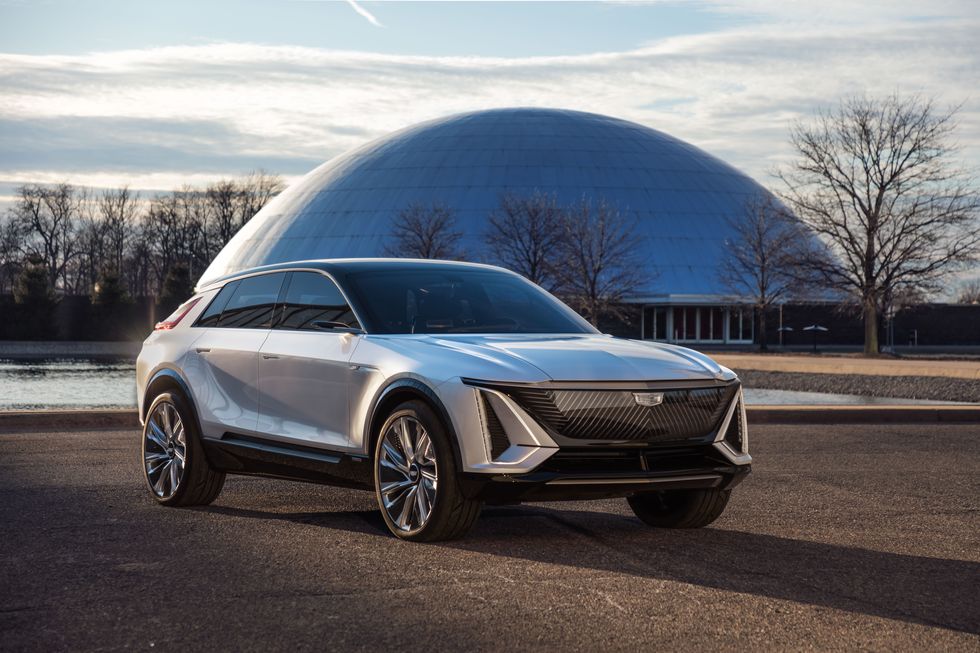 Traditional carmakers accelerated the launch of new electric vehicles to catch with Tesla. The latest company that revealed more details about is EV strategy is Cadillac. Judging by its new electric crossover, due to launch in two years, the American luxury manufacturer has an ace up its sleeve.
As expected, Cadillac will inject a lot of luxurious features in the Lyriq to try to differentiate from other electric car manufacturers. However, the model is also significant for the technology baked inside. The most important feature of the Lyriq, though, is the modular EV platform. And, that's not just for Cadillac – General Motors will base all of its electric vehicles on this platform.
The Lyriq will also feature GM's new Ultium battery technology, which can provide more capacity in less volume. To achieve that, Cadillac utilized aluminum-intensive cathodes in the cells, which reduces the amount of cobalt needed by 70%. Moreover, Cadillac managed to minimize the wiring by 90%, which reduces the complexity, but also the weight of the car.
As a result of the new Ultium battery tech, the Lyriq will have a 300+ of battery-only range. Also, the owners can charge the crossover via a 150-kW DC fast charger. Cadillac doesn't specify how long it takes to charge the battery, but around an hour for 0-100% charge seems adequate. Moreover, the Lyriq can also be charged at home with a faster-than-average 19-kW level 2 charger. Cadillac will offer the Lyriq in RWD and AWD variants. The latter model will be performance-oriented and have a perfect 50:50 weight distribution for agile handling.
A mammoth 33-inch curved OLED screen dominates the interior of the Lyriq. Cadillac promises the highest pixel density of any automotive screen to date, and the ability of the screens to display 1 billion colors. Moreover, the OLED technology and its inky blacks should provide a stunning contrast ratio for even better graphics. Ultimately, the windscreen will have an augmented-reality projection screen, which can show arrows for navigation purposes.
The decidedly hi-tech Cadillac Lyriq will launch in the first quarter of 2023, while production will start at the end of 2022.