Bosch Reveals Futuristic Electric Bike Concept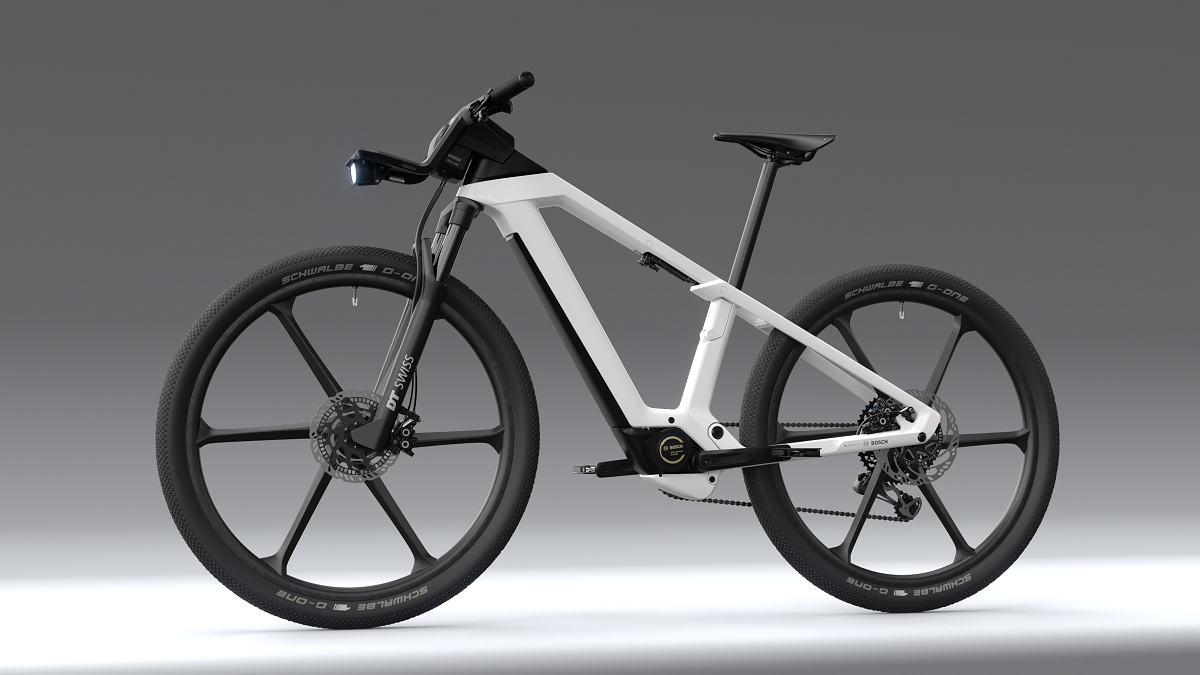 E-bikes are the next big thing in urban transportation, as people return a "back to basics" albeit high-tech approach. While the field is still dominated by "niche firms", some of the bigger players are beginning to dip their toe in these waters. After all, the market could explode soon, and the consumer demand may overwhelm the few and generally small manufacturers that exist right now.
In this context, Bosch has revealed a new electric bike design calling it the "eBike Design Vision", and while this is a concept product it is meant to instill and showcase how the firm would approach an ebike from the perspective of form and function.

Bosch says the "eBike Design Vision" is an all-purpose design that is meant to combine city tours with mountain bike traits. Bosch says it can be used for the daily urban commuting and also for escaping on off-road trails over the weekends, so it's an all-in-one bike.
One interesting element is the "Nyon" computer that's integrated on the eBike, and which will be made available to other bicycle manufacturers as a removable control unit. The Nyon is an onboard travel assistant, sports tracker, connectivity hub, and GPS unit, so it's essentially a central computer that does everything a rider could possibly ask for.

For this concept bike, Bosch has used a hollow carbon frame that features strategically positioned cooling channels that help direct the airflow to the battery. The cell pack can be removed for charging and is integrated into the downtube, so it dubs as a structural element too.
Bosch says their design aims to shed the chunky looks of e-bikes in general and make them appear more sportive, contemporary, and enticing to people who follow an active lifestyle. Slick surfaces and minimal design lines are the way to go, and Bosch doubles down on this trend with the "eBike Design Vision".
Hopefully, we're not too far from having Bosch actually launching ebike products in the market.