Boeing: Production Start of MH-139A Grey Wolf Helicopter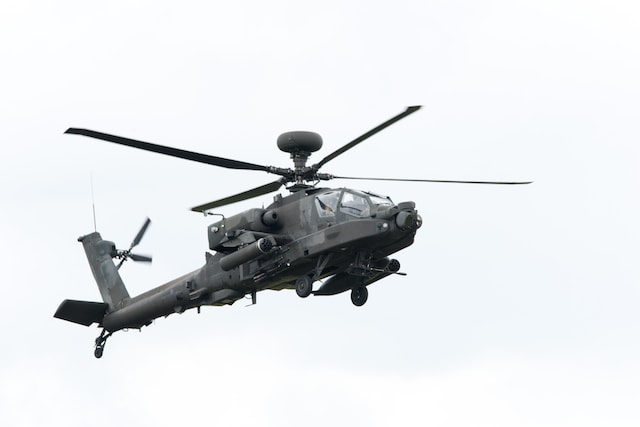 After Boeing was awarded a $285M contract from the U.S. Air Force (USAF), the company started the production of the MH-139A Grey Wolf helicopters. The contract includes aircraft, sustainment, and support services.
As said by the program director of Boeing's MH-139A, Azeem Khan, "Advancing the program from testing and evaluation to production is a major step toward entering the MH-139 into service and providing the U.S. Air Force with additional missile security for decades,", adding that "We are working diligently to begin deliveries next year."
Boeing's Grey Wolf is a multi-mission helicopter and is based on the commercial AW139 model from Leonardo Helicopters, and presents a combination of performance, flexibility, and safety while staying affordable and reliable. The capabilities are enhanced, allowing a 50% speed and range increase, accompanied by a 5,000 pounds (2,268 kg) increase in the maximum gross weight. In addition, the cabin is 30% larger, while a full autopilot will reduce the workload of the pilot.
The MH-139A is designed for the transport of U.S. government officials and security forces, as well as for protecting intercontinental ballistic missile bases. Moreover, the helicopter is more efficient and operates quietly.
The helicopter is produced by Boeing and Leonardo, which is the original equipment manufacturer. Leonardo is producing the helicopter in Philadelphia, while Boeing provides the post-delivery support, in addition to the installation of the military equipment and procurement. As said by Clyde Woltman, the CEO of Leonardo Helicopters, "My teammates at Leonardo, together with Boeing, are eager to continue our partnership and ensure the success of the MH-139A program."
For military testing purposes, four such aircraft have already been delivered to the USAF back in August 2022. The total of delivered such aircraft to the USAF may reach 84.
Boeing is a leading U.S. multinational corporation that develops, designs, manufactures, services, and sells airplanes, defense products, and space systems.