Autonomous Wheelchairs Will Help People with Disabilities in Airports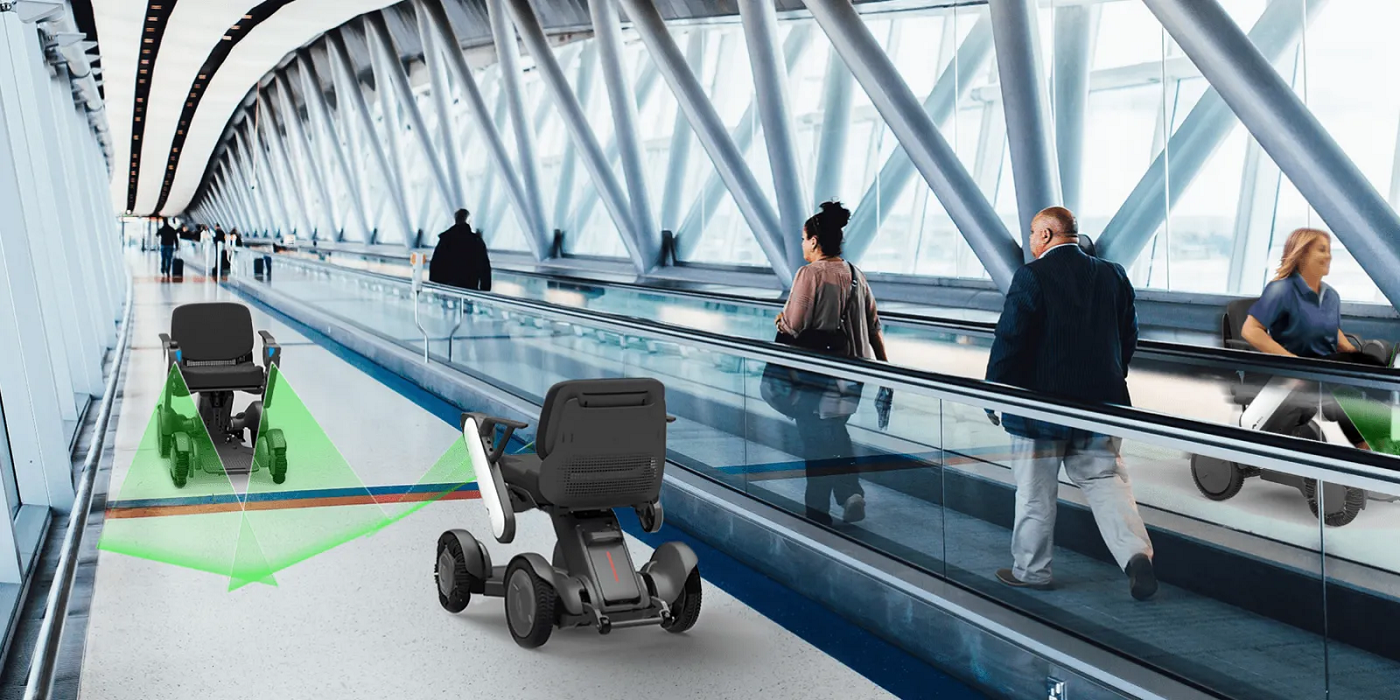 The lives of people with disabilities will soon be made much more manageable. Many startups already work on autonomous wheelchairs, which use technology similar to self-driving vehicles to navigate around an area.
WHILL is a startup from Yokohama that's at the forefront in developing such vehicles. The Japanese company was established by a former Nissan designer, which is probably the reason why their product even looks cool, along with an old Sony designer and an Olympus researcher.
The WHILL NEXT is the first product from the company, developed together with Panasonic. More accurately, the autonomous wheelchair utilizes the HOSPI robot from Panasonic, which is used for autonomous delivery.
WHILL's autonomous wheelchair used LiDAR sensors to navigate around tight spaces at speeds up to 2.5 mph (4 km/h). Moreover, the wheelchair can navigate to charging stations, to recharge the battery that has a range of around 6 miles (10 km).
The Yokohama's startup already tested the technology in Amsterdam's, Tokyo's, and Abu Dhabi's airports, and not it brings it to North American airports as well. The first to receive samples from the autonomous wheelchair are airports in Dallas and Winnipeg.
"Accessibility is a priority for Winnipeg Richardson International Airport, and travel is now easier for passengers with limited mobility thanks to our partnership with WHILL. We are excited to be one of the first airports in North America to trial WHILL's autonomous personal mobility devices with our travelers."
Autonomous wheelchairs can significantly reduce the waiting time for people with disabilities in airports. According to Satoshi Sugie of WHILL, "Travelers with reduced mobility usually have to wait longer times for an employee to bring them a wheelchair and be pushed to their gate, reducing their flexibility while traveling. We are now providing an opportunity for travelers with reduced mobility to have a sense of independence as they move about the airport and get from point A to point B as smoothly as possible."
Meanwhile, Shirley Ryan AbilityLab's Assistive & Rehabilitative Robotics Labis is preparing its solution of an autonomous wheelchair. This vehicle also aims to make things easier for people with disabilities, especially those that aren't able to navigate an electric wheelchair.
"If we introduce autonomy so that the machine can partly control itself, and offload some of the burden, these machines can more accessible to more people," said Brenna Argall of the Robotics lab.
The market for assistive technologies is expected to grow to $26 billion by 2024, which might lure more entrepreneurs and accelerate the growth of the sector.