Apple Watch Will Soon Protect Your Hearing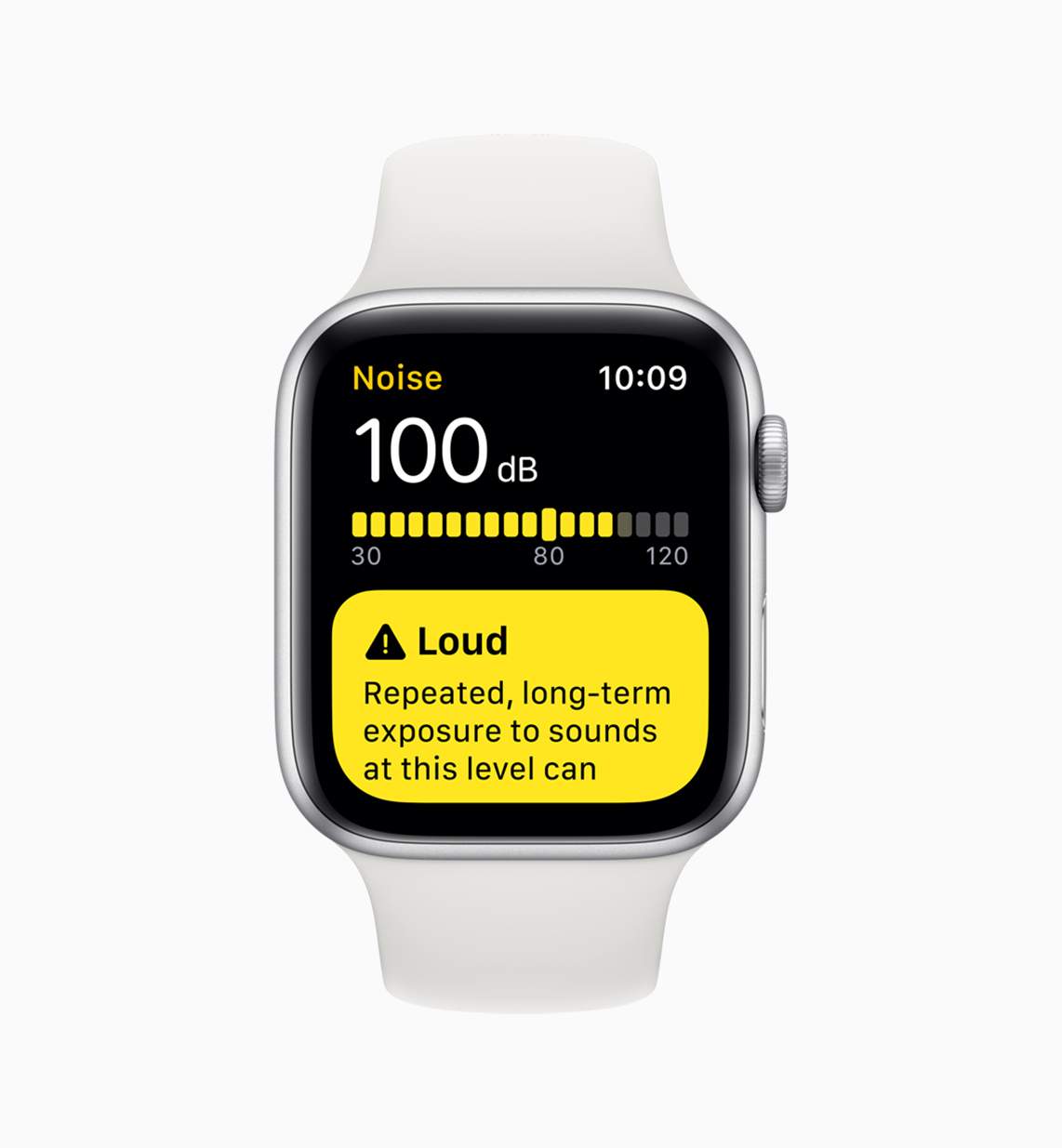 The Apple Watch was at first thought to be a replacement for your smartphone, but through the years, it has become a different breed of a smart gadget. Thanks to the plethora of sensors it possesses, the Apple Watch is mostly marketed as a fitness device, but in recent years it also became a potent health tool. With this smartwatch, you can now monitor your heart rate for heart-related diseases, and soon, you can also use it to protect your hearing.
Apple already announced that in the new watchOS 6 operating system, available for all generations of their Watch smart wearable, there will be a new app called Noise. This app will continuously monitor the surrounding area for noise via the built-in microphone and notify the user if the sound might be damaging to the ears. More precisely, the app will track how long the user is exposed to various levels of noise intensity. That said, the app might show higher or lower readings in windy areas or immediately after the Watch was used in water.
The user can choose what those intensity levels are in the settings of the app, but Apple already has set recommended parameters according to suggestions from the World Health Organization, which are:
80 decibels up to five hours per day.
85 decibels up to two hours per day.
90 decibels up to 30 minutes per day.
95 decibels up to minutes per day.
100 decibels up to three minutes per day.
This nifty app could be a great addition to the Apple Watch, especially for those that spend most of their time outdoors. Sure, most people are already aware of heightened sound levels on concerts, but you'd be surprised how much noise there is on the street. According to some measurements, a busy street sits at around 70 dBA, while a noisy restaurant might even go to 80 dBA.
As with all Apple services, Noise will respect the privacy of the user, and it will not record any sound.