American Airlines Expect Growing Demands In 2023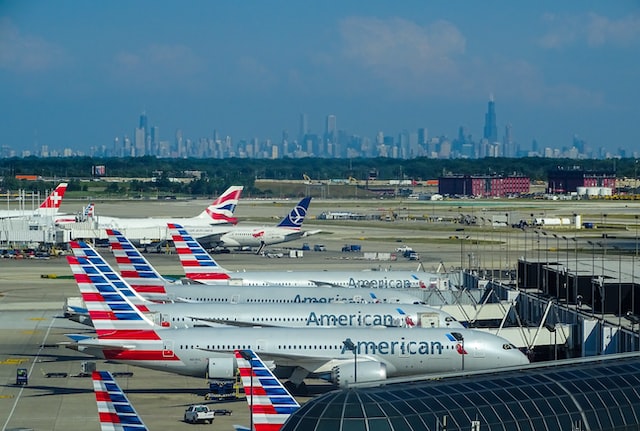 The US aviation industry predicts a strong demand for air travel, particularly long-haul international travel in 2023. Travel demand has risen sharply in the fourth quarter of 2022, leading to optimistic expectation of a continued uptick in 2023. But the economic outlook, rising labor and operation costs still challenge the growth.
American Airlines, JetBlue Airways Corp, and Alaska Air Group reported on Jan. 26 their full-year revenue forecasts. The outstanding data show a higher-than-expected performance.
American Airlines CEO Robert Isom said that pre-holiday bookings have surged significantly as the number of domestic and international flights have increased. Isom expects a continued upstick this year, highlighting further improvement of long-haul international travel demand.
American Airlines increased its earnings forecast for 2023 from $2.50 to $3.50 per share, easily outperforming analysts' expectations of $1.77 per share. However, airlines have faced problems of labor cost and additional pressures that may reduce their profits.
JetBlue Airways anticipates a 1.5% to 4.5% increase in non-fuel costs in 2023. Financial experts from CitiBank predict that JetBlue may want to revise its forecast after its talks with pilots and considerations of other issues.
Likewise, Alaska Air has warned that rising labor costs will put a strain on the company. Alaska Air will also have to spend more money on pilot training as it transitions from Airbus to Boeing planes.
Revenue growth in Q1/2023 will fall short of expectations, credit card giant Mastercard forecasted. Mastercard signals dwindling travel demand.
Although the US economy grew faster than expected in the fourth quarter of 2022, some analysts warn that the rate of growth may slow as a result of the US Federal Reserve raising interest rates.
China's recent reopening could give a boost to international tourism. However, demand remains uncertain as US airlines face challenges in capitalizing on this market.
Helane Becker, a Wall Street Analyst at Cowen, believes the US airline industry will reap the benefits of an increase in China's travel demands following the prolonged lockdown. However, she predicts that travel from China to the West will outnumber travel from the West to China.